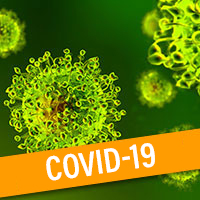 Slow results render nursing home tests useless
STORY BY MICHELLE GENZ

After months of waiting for widespread testing, Florida's nursing homes and assisted living facilities are finally getting their wish, with almost two-thirds of senior care centers fully tested in Indian River County and 85 percent completed statewide.
In some cases, though, the tests of staff and residents took so long to return – more than two weeks for one facility – that results were essentially rendered useless. And there are no plans at the state level to retest, certainly not on the weekly basis that federal guidelines require to safely open the homes to visitors again.
The staff and residents of all but 500 of the state's 3,700 elder care homes – and 14 of 24 in Indian River County – have been tested for COVID-19, a Florida Department of Health spokesperson told Vero Beach 32963 last week.
According to state records, the testing appears to have turned up several hundred positive cases in Florida.
Locally there were only a handful; the May 18 testing of 424 residents and staff at Indian River Estates' nursing home and assisted living components turned up only negatives – though 18 positives were later discovered by community-wide testing of all 1,266 staff and residents done by the company itself just two weeks later, proof that follow-up is essential. (See story below.)
Of the 24 senior care facilities in Indian River County, 12 have reported cases of COVID-19 since the start of the pandemic, with a total of six deaths.
Talk of mass universal testing of senior care facilities began in earnest in mid-May. Until then, the state's policy was that only facilities with COVID-19 outbreaks got tested by the Health Department.
That policy was hardly consistent. At Vero's HarborChase, more than a month went by without facility-wide testing after the first of five men died of COVID-19 in the memory care wing in a 10-day span in April. At that point, the Health Department of Indian River County tested as part of contact tracing, trying to confine the spread of the virus. Today, HarborChase shows 11 COVID-19 positives on state charts.
From the start of the pandemic, Florida's senior care testing appeared ad hoc. For a month, federal guidelines said facilities should be tested weekly – though it never said who should pay for that. To this day, there is no official mandate from Florida's governor, even though the widespread testing effort is well underway.
"I just want to know that we have procedures in place that if someone goes to visit their mother, that two weeks later we're not going to have 50 infections roil a nursing home or long-term care facility," Gov. Ron DeSantis said at a mid-May press conference.
One month later, there are no procedures in place for follow-up testing of staff, let alone residents or visitors. Even if this first round of testing wraps up, there is still no plan for more.
DeSantis wants to lift the lockdown on senior facilities based on mass testing but that outcome seems unlikely for all but a few senior communities – those willing to foot the bill for testing and do it themselves, as is the case with Indian River Estates.
Currently, the state has no plans to repeat its mass testing.
And the cost of frequent testing isn't the only impediment to reopening. Not only do federal guidelines include weekly testing of staff for elder care facilities to reopen, there must also be a drop in cases in the community.
Indian River County saw a startling surge in cases last week, as did much of Florida. With people continuing to ignore county officials' pleas to wear masks and adhere to social distancing limits, that surge seems almost bound to worsen.
In this county alone, that defiance is depriving several thousand seniors of the right to see their families and friends, after having already spent more than three months confined to their rooms and apartments. "Visitation is probably months away," read a headline in the AARP bulletin last week.
Adding insult to that injury, DeSantis blamed long-term care testing, among other things, for the spike in cases. But rather than make the numbers look worse, the widespread testing may have made them seem better than they actually are.
A comparison of the state's own numbers before and after senior facility testing point to a possibility that the massive testing effort the governor now blames for the rise in COVID-19 positives, in fact, generated thousands of negative test results that could be keeping the so-called positivity rate from rising faster.
Not that the frustrated residents are eager to be tested again.
It took a nerve-wracking 15 days before the Isles of Vero finally got a call from state health officials telling them all their assisted living residents were COVID-19 negative. That's a day longer than the required 14-day quarantine of people who test positive.
At Grace Rehabilitation Center, director Randall Rees waited seven days with no word on test results there.
"I told them we can't wait," said Rees. "The testing process went smoothly. They got it done in a four-hour window. But getting the results has been an absolute nightmare."
Facilities that did their own testing got results back quicker, several said. Those tested by the Health Department had to have results sent by U.S. mail due to privacy reasons. A health department staffer said facilities were told to allow seven to 10 business days for results to arrive. That's after the tests were processed by a lab – another three to five days, at minimum.
And Indian River Estates' results from its own follow-up round of testing took 12 days and counting – not all results were in Monday when the first COVID positives showed up on the state charts.
At Grace Rehab, Rees is already looking ahead to the next round of testing, wondering who will pay for it.
If the state refuses to pay for follow-up, Rees and his company will have to decide whether to take it on themselves – at $10,000 a round, he estimates. "I don't know how we could afford it."
"At this time, the State of Florida supplies the testing with no charge to the long-term care facility," said a spokesman for the Health Department. "Once all facilities have been tested, the Department will reevaluate the next steps and will continue to test at the facilities with active outbreaks."