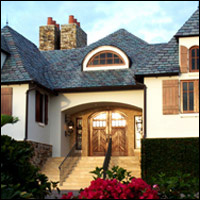 State Atty. illequipped for electric probe
BY LISA ZAHNER - STAFF WRITER (Week of January 7, 2010)
After closing its eight-week probe of the City of Vero Beach's handling of its new electric contract, State Attorney Bruce Colton's office has conceded it does not customarily investigate so-called economic crimes.
"About 99.9 percent of the criminal cases are investigated by local law enforcement," said Assistant State Attorney Chris Taylor, who handles Indian River County cases for the State Attorney.
Questions raised about the bidding and negotiation of the new $2 billion Vero electric contract with the Orlando Utilities Commission landed on the State Attorney's lap not because his office is expert at ferreting out public corruption, bid-rigging or honest services fraud, but because a seated member of the grand jury asked for the investigation.
"I can't remember when that has ever happened before," said Taylor, who has been with Colton's offi ce since 1993.
Going after these higherend crimes – financial crimes, public corruption, fraud – is a time-consuming and often tedious art, requiring the deployment of technical, financial and legal resources.
Investigating this type of crime, Federal Bureau of Investigation Special Agent Mike Leverock told Vero Beach 32963, requires the assembling, cataloguing and analyzing of thousands of pages of documents, bank records, fi nancial statements, etc.
"Then, in some instances when information is reviewed, there may not have been any laws broken at all, but rather it may have been just a civil matter," he said.
In the Vero Beach inquiry, the only investigator deployed by the State Attorney's office, Ed Arens, is a retired City of Vero Beach police officer who joined Colton's office in 2004 but collects a pension from the city.
Investigator Arens served for 24 years as a patrolman, corporal and detective with the Vero Beach Police Department. He moved up the ranks, got raises and commendations, and even worked as an instructor — but never held the police department's lone position investigating economic crimes.
Investigators such as Arens don't normally work the front-end of cases at all, Taylor said.
Taylor said the department's three investigators, who cover a fourcounty area, spend the vast majority of their time helping prosecutors get ready for trial once a defendant has already been charged.
"They work on tracking down witnesses, they investigate a lot of things, they are professional investigators," Taylor said.
Typical of how economic crimes cases are investigated is the Ira Hatch fraud case.
Though it is being prosecuted by the State Attorney, the investigation is actually in the hands of the Vero Beach Police.
So the only time the State Attorney's Offi ce has anything to do with economic crimes — barring an extremely rare request from a grand juror — is when police have already built a case and are ready to make an arrest or when a case is going to trial.
The State Attorney's Offi ce closed its investigation of the Vero Beach utility affair on Dec. 16th, saying it found nothing criminal in its review of how top city leaders and a team of consultants handled bidding and negotiation of a contract that was kept from public scrutiny for two years.
The three investigators employed by Colton all come from city police departments — two from the City of Vero Beach and the lead investigator from the City of Ft. Pierce.
Taylor said the Indian River Sheriff's Office houses the most robust resources for investigating white-collar crime locally, and that the Florida Department of Law Enforcement tends to be called in when inter-agency cooperation is needed, for example where a fraud case crosses county lines or even state lines.
Leverock, who works out of the FBI's Miami Division, said the FBI doesn't get involved in local economic crime cases unless it involves the breaking of federal law.
"Smaller economic crimes that are localized would probably be handled on a state level," Leverock said. "But the FBI is in contact with and has a good working relationship with the state and local law enforcement officials."
In 2009 the Miami Division nabbed numerous corrupt public offi cials and investigated hundreds of white-collar criminals, but Taylor said there has to be solid evidence of crimes committed for the FBI to get involved.
"The feds are pretty selective about the cases they take on," agreed Taylor.