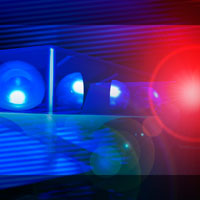 Vero police step up beachside patrols; no new burglaries
Since the recent surge of beachside home burglaries, Vero Beach Police have increased patrols in the area with some success.
As of press time, there have been no break-ins reported since Nov. 5, when the last burglary occurred as well as an attempted break-in that was thwarted by an alert homeowner.
"It's been pretty quiet over there the last two weeks," said Officer John Morrison.
Between Oct. 1 and Nov. 5, six beachside homes were burglarized -- many entered through forcing locked windows -- as well as the attempted break-in.
Officer Morrison said once police became aware of the pattern of criminal activity they increased their presence in the area.
"We have (had extra patrols) for at least two weeks," he said."I can't release everything we are doing, but we have extra patrols in the area."
One local resident involved with the Central Beach Neighborhood Watch group confirmed that on her walks around the neighborhood, she has seen more patrol cars and some unmarked cars as well. She said the Vero Beach Police have kept in contact with local residents apprising them of the break-ins and asking them to remain alert for strangers in the neighborhood.
Office Morrison also said there was no connection between the home burglaries and the arrest of a Vero Beach man for the attempted robbery of Leigh Jewelers on Ocean Drive Nov. 17.
That attempted robbery was stopped by security measures which prevent anyone from coming into the store unless the door is unlocked remotely by a store employee. Jamie Gerard Grant, 26, wearing a mask and hooded sweat shirt and waving a gun, tried to get into the store on the afternoon of Nov. 17.  When he could not get the door open, he left and was arrested soon after near U.S. Highway 1.