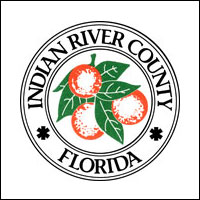 County Commission incumbents so far unopposed
STORY BY STEVEN M. THOMAS, (Week of December 1, 2011)
County Commission seats held by Wesley Davis, Bob Solari and Gary Wheeler are up for grabs next year, and so far no one has filed to oppose any of the three.
Davis, who holds the District 1 seat, and Solari, who holds the District 5 seat, have filed for reelection and are organizing what surely will be well-funded campaigns.
Wheeler, elected from District 3, plans to announce in January whether he will run again. Recent health problems made it seem for a while that Wheeler would not run, but now the consensus seems to be he will seek another term.
While there are undoubtedly some hopefuls waiting in the wings in District 3 to see what Wheeler says in January, the incumbents have collective and individual strengths that may give pause to potential rivals.
They are coming off a three-year period in which they kept taxes low and cut the county budget by more than 40 percent.
"We left $30 million in taxpayers' pockets in the current fiscal year compared to the cost of running the county in fiscal 2007-08," says Solari, who is the most ardent small government advocate of the three.
There have been some complaints about cuts to programs popular with segments of the electorate but protest has been muted.
In an election season when many governments are running huge deficits and in some cases facing bankruptcy, the county commission's ability to balance the budget and maintain a strong cash reserve while continuing to deliver most essential services seems to be in touch with the tenor of times.
Plenty of differences of opinion exist on the five-member commission but it presents a fairly united front in regard to keeping taxes and spending low, and that helps each of the individual commissioners running for reelection.
Because commission members have been mostly in accord on the key issues of the day, they have not attacked each other or opened up any fault lines for rivals to exploit.
"I think we have a good commission," says Davis. "Even when we disagree on an issue, it is never personal. If we lose on a vote, we accept it and move on to the next issue."
In a time when voters say they are sick of political attacks and controversy, being part of a board that maintains the appearance of collegiate cooperation and consideration is a big plus.
The incumbents have significant individual strengths as well.
All are experienced politicians with proven fundraising ability who have held multiple offices and run numerous campaigns.
Davis, an auctioneer running for his third term, served six years on the Indian River County School board and ran an unsuccessful campaign for state legislature in 2000 before being elected to the commission in 2004.
In 2008, he crushed his only serious rival, Susan Boyd, in fundraising, taking in $82,000 to Boyd's $22,000.
Solari, a lawyer and businessmen who says politics is now his full-time occupation, is running for his second term. He was on the Vero Beach Planning and Zoning Board from 1988 to 1992, serving three years as chairman. After losing his first run for county commission in 2004, he was elected to a two-year term on the Vero Beach City Council.
In his successful 2008 county commission campaign, he raised twice as much money as his nearest rival in a four-person race, taking in more than $84,000.
Wheeler is the most experienced politician of the three. If he decides to run again it will be for his fifth term on the commission overall. First elected in 1986, he served six years before stepping down to run a successful race for sheriff, an office he occupied for two terms.
Defeated in his bid for a third term as sheriff in 2000, he bounced back in 2004, when voters returned him to the county commission.
By the time his current term is up, he will have occupied a top county office for 22 of the past 26 years.
Davis's family, which operated citrus groves and a dairy up until the 1990s, has lived in the county for 120 years. He has a multigenerational network of backers with deep support among ranchers, citrus growers and others in the agricultural industry.
He is an adroit, well-liked politician who is seen as responsive to constituent needs. "If someone calls me, I try to call them back within 24 hours," he says. "I answer very e-mail and letter."
He also prides himself on being proactive.  "I am not the kind of commissioner who sits around waiting for problems to come up," Davis says. "I always have my head moving, looking around for what needs to be done to get the economy going and improve the quality of life in the county."
Solari says his base has three main elements.
"Republican woman have been extremely supportive, along with the basic middle-class community of Vero and the county," he says. "After what I have done in office, I think I am now also supported by anybody who believes in liberty and limited government."
Solari declines to identify himself as a Tea Party candidate, but names Tea Party favorite Wisconsin Rep. Paul Ryan as a political hero and uses much of the rhetoric associated with the conservative anti-government group.
Wheeler's political strength at the time can be seen in the 2008 election results. Though he raised much less money than his chief rival Gary Parris – $40,000 compared to $75,000 – he still beat Perris in the primary where their race was decided, 11,587 to 9,852.
Each incumbent has potential weaknesses as well, and in two cases, those weaknesses are mirror images of the candidates' strengths.
Wheeler's long experience in county government gives him high voter recognition and a claim to competence, but in an anti-incumbent election season, it could backfire. If voters want a change, he might face problems.
Davis' eagerness to serve his incumbents, a quality most people like in an elected representative, can also be seen as a drawback if people perceive him as part of a good-old boy network based on trading favors for political support.
Despite his big fundraising advantage in 2008, Boyd gave him a run for his money in a fairly tight race.
Solaris' political ground shifted in recent redistricting, when Indian River shores was added to his district, opening up a new pool of potential rivals. He also has the reputation of being abrasive at times, which may have earned him political foes interested in ousting him from office.
All county commissioners are elected and serve at large, but they have to live in their districts.