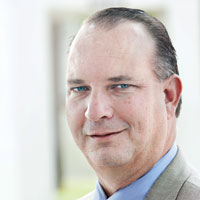 Sheriff: Hit-and-run probe botched
Sheriff Deryl Loar said his office failed to properly investigate a hit-and-run incident involving an elderly barrier island woman, who later died from the injuries she sustained outside Carrabbas' restaurant in mid-December. 
Loar now has assigned a second deputy and the chief of the traffic division to what has become a homicide investigation, and the agency has subpoenaed Carrabba's receipts from that night in an effort to see who left the restaurant at about the time Beverly Trout Kennedy was struck by an unidentified vehicle in the parking lot while waiting for her husband to retrieve their car.
But with so much time passing between the incident and new information arriving, the case remains stone cold.
Loar this week said the investigation should have been pursued by the responding officer, Deputy James Ooley, with greater "investigative urgency."
The investigator spent 27 minutes on the scene on Dec. 15th – the evening Kennedy was run over by a car -- and did not seek out potential witnesses or contact people in nearby businesses searching for leads immediately following the hit-and-run outside the U.S. 1 and 12th Street location.
Noting that  Deputy Ooley's initial report, which contained fewer than five sentences on the incident, mentioned that the vehicle had rolled over the 82-year-old grandmother's leg and that she was being taken to the trauma center at Lawnwood Regional Medical Center, Loar said:
"Had he gone to Lawnwood, the investigative urgency would have increased.  If he went there and saw her with severe injuries and the pre-existing conditions, as an investigator he would have established a liaison with Longwood and continued to monitor her condition while conducting the investigation."
Kennedy – who was on dialysis three days a week and also had a heart and lung condition that required portable oxygen – was admitted to Lawnwood with a broken pelvis, broken hip and three avulsion wounds, her family said.  She died early on the morning of Christmas Eve, nine days later.
Sheriff Loar said Ooley, who has been an investigator with the traffic unit since 2009, failed to ascertain the severity of her injuries that night, and because of that valuable time was lost in conducting the investigation.
The Sheriff's office also failed to notify the media or even investigate the case until after Kennedy had died.
Until this week, no one knew that an off-duty New Jersey State Police officer was the first person to come upon Kennedy at the scene, and last week had come forward to provide a possible – albeit weak – description of the vehicle he thought might have struck the woman.
According to a timeline provided by the Sherriff's office, the New Jersey police officer called them on Jan. 3 and he said he had observed a "dark possibly black vehicle leaving the area that could have been responsible for striking the victim as it was coming from the direction that the victim was found. (He) further stated that the vehicle did nothing to cause him to pay more attention to it, as it was traveling in a normal safe manner."
Vero Beach 32963 contacted the New Jersey law enforcement officer by phone and he acknowledged speaking with the Sheriff's Department, but would provide no other details of what he had seen, citing the ongoing homicide investigation.
Ooley and the first deputies to arrive on the scene were unable that night to locate any eye witnesses,  and there is no security camera coverage of the parking area outside Carrabba's where Kennedy was struck. So the case has been at a virtual standstill from the night of the accident.
As busy and popular a restaurant as Carrabba's is with local patrons -- with the Kennedys reportedly regulars well loved by staff -- it is conceivable that no one was outside to witness the incident.
Vero Beach was in the middle of a cold snap and that Wednesday night, temperatures at the time were dropping into the high 30s. The patio dining area, part of which looks out directly on the area where Kennedy was struck, was likely closed.  It is also difficult to imagine patrons lingering outside waiting for a table as is often the case.
Carrabba's officials have refused comment except to say they are cooperating with the investigation.
What happened that December night in the Carrabba's parking lot may never be fully known, but some details are emerging. 
A detailed report shows the 911 center received a call at 7:37 p.m. about a vehicle hitting an 82-year-old female. One minute later an ambulance was dispatched and arrived at 7:41 p.m. A fire engine arrived at 7:42 p.m. and the first deputies were on the scene at 7:43 p.m.
Deputy Ooley, the investigator, arrived at 8:06 p.m. and the ambulance left for the local hospital to airlift Kennedy to Lawnwood Trauma Center at 8:08 p.m. At 8:09 the first deputies to arrive are cleared from scene and by 8:33 Ooley was cleared from scene.
There are some discrepancies as to the severity of Kennedy's condition between the 911 recording, the paramedics report and Ooley's traffic accident report.
The 911 call, made by someone connected with Carrabba's, said she was "bumped" by a car backing up. The EMT report states she told EMT's at the scene she had been "hit and ran over by a car.  It went over her left leg and her stomach and her right arm." Ooley's initial report filed that night says "vehicle-1's tire backed over person 1's left leg."
It is clear that Deputy Ooley failed to recognize the seriousness of the event.
"The fault that I find is that given the information Ooley had that night from the fire paramedics, given the condition and pre-existing conditions of the victim, he should have gone to the Lawnwood Trauma
Center that night," Loar said. "That likely would have changed the entire outcome."
But Loar says given the deputy's minimal understanding of what had happened at the time, the 27 minutes he spent on the scene was reasonable for what he considered a traffic accident call.
"Given the circumstances that he knew, yes," Loar said of the initial investigation. "He was not sent there to investigate a traffic homicide; he was sent to investigate a traffic crash."
Loar said at the time of the accident, the victim was coherent and there were no established eye witnesses. Should Ooley have tried to find witnesses?
No, says Loar.
"Should he have stood outside Carrabba's and interviewed every patron that was leaving? No, because he didn't know the magnitude of the injuries at the time.  His focus given the information that he had at that time was that she was conscious and talking and had a leg injury."
After filing the initial traffic accident report, Ooley did no follow-up until learning from a St. Louis hospital that Kennedy had passed away.  Kennedy's family had her flown by medical ambulance to be with her loved ones one last time. She died 10 hours after her arrival, early on the morning of Dec. 24, following a last visit by her children and grandchildren.
Ooley was on confirmed medical leave from Dec. 23 to Dec. 26, and on his next day back, he began his first follow-up investigation, checking area businesses for security cameras that might have picked something up.  There are no security cameras focused on that part of the Carrabba's parking lot.
He also asked for credit card receipts for patrons who left Carrabba's around the time of the incident, but was turned down, and has had to subpoena those records.  It may be weeks before they are turned over.
As for Ooley, Loar did not say whether he is facing any reprimands or investigation into his handling of the incident.
According to his personnel file with the Sheriff's Office he has failed to properly investigate incidents before.
 In 2004, while a patrol officer, he responded to a domestic violence incident but did not determine whether the husband or wife was the primary aggressor, took no written or taped statements from either combatants or witnesses and collected no evidence, including photographs. He did not ask either party to leave the residence or provide them with domestic violence pamphlets as required by law.
The wife went to the Sheriff's office the next day. The report says she appeared to have a broken nose and had multiple bruises she said were caused by her husband.
Ooley was suspended for three days.
 "Deputy Ooley neglected his duty under the cited General Orders to adequately and completely investigate this incident," his supervisor wrote, concluding that he would recommend termination "should further incidents arise."
Ooley was also given a two-week suspension in 2005 for "willful neglect of duties required for the safety of persons and property" when he clocked speeds of over 100 mph chasing a DUI suspect.
He was however, commended in the fourth quarter of 2006 for having the highest number of DUI arrests in the department: 36.
The lack of urgency of the investigation has the Kennedy family, eight sons and a daughter, most of whom live in the St. Louis area, questioning the conduct of the Indian River County Sheriff's Office.
"They did not try to contact her while in the hospital, they did not contact my stepfather and that really has him upset," said son Jack Trout, who is a 33-year veteran fire chief in Frontenac, Mo. "There has been no follow up. We find it to be very unprofessional and a total lack of concern for an 82-year-old.
"I think they just wanted to say, 'Hey, this is a little old lady that nobody cares about,' and lo and behold, she has 9 kids and 22 grandkids that care a whole lot about her," Trout said.