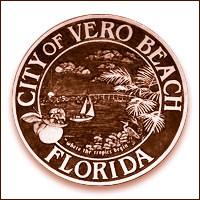 New vote snafu delays choice of city manager
After yet another embarrassing mix-up tabulating votes, the City Council for a time appeared to have eliminated one of the city manager candidates that it actually wanted to bring to Vero Beach for face-to-face interviews.
But the Council ultimately wound up deciding to interview four of the five semi-finalists, and by the time the last of them comes to Vero for his interview this Friday, Vero may be close to having a new city manager – unless, of course, the Council decides to stick with interim City Manager Monte Falls.
The council meeting last Thursday  included a review of the city manager selection process to date by David Johnson, president of HR Dynamics.
The problems began when Johnson asked the council to pick "two or three" from the group of five semi-finalists to invite for in-person interviews.
He suggested the council make its selection based on three main criteria: financial management skills, change management skills and the ability to serve as a city government spokesman.
"How do you suggest we narrow it down to two or three," Mayor Jay Kramer asked.
Johnson said canvassing Council members with each one naming their top three candidates would do the trick, but Council member Craig Fletcher suggested a written tally.
City Clerk Tammy Vock distributed paper, the Council members made their lists and handed them in.
When the council reconvened, Vock announced that Kevin Sullivan and James O'Connor were the top vote-getters with three votes each.
A motion was made and seconded to invite Sullivan and O'Connor to come for in-person interviews, but just before it was approved, Vice Mayor Pillar Turner asked Vock how the numbers had been weighted.
It turned out that the numbers had not been weighted and that council members submitted varying "ballots" in the improvised voting process, with Council member Brian Heady turning in only one name, that of Falls, while others turned in three or five names, with some lists ranked by preference while others weren't. 
Vock had simply counted the number of times a candidate's name appeared on any list, without regard to ranking, to come up with the initial top two.
After a confused discussion about whether the top candidates in a re-vote should be ranked by the lowest score (No. 1 being the top ranking), or the highest score (with a No. 1 vote assigned a weight of five), a high-score method was chosen and the ballots were submitted to Vock again.
After conferring for another five or 10 minutes with Assistant City Attorney Wayne Coment, Vock said Sullivan scored highest with a 12, while Kevin Griffin and James O'Connor tied with 10 points each.
A motion was approved to invite those three for interviews and a second resolution was passed authorizing Johnson to spend the money to pay their travel expenses, which he calculated at approximately $2,200. The plan was for the men to arrive in town Monday for one-on-one meetings with individual council members, followed by formal interviews before the whole council Tuesday.
That is not the way it worked out, however.
Instead, the comedy of errors continued after the Council meeting when it was discovered the second vote tally also was incorrect. So after another  recount, a fourth candidate, Steven Crowell, was added to the group of three.
Griffin was unable come to town on Monday, but Sullivan, O'Connor and Crowell arrived as scheduled for one-on-one meetings.
Griffin is now slated to appear before the council for his formal interview on Friday.
According to the agenda for Friday's Special Call City Council Meeting, the council plans to select one of the four candidates as city manager immediately after interviewing Griffin. 
That, of course, takes no account of the continuing preference of some members for Fall.