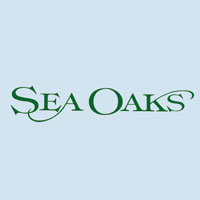 Sea Oaks: 'No' on annexation to Shores
STORY BY LISA ZAHNER, (Week of April 26, 2012)
While the Island Club seems interested, Sea Oaks has responded with a resounding "no" to an invitation to leave the unincorporated county and be annexed into the Town of Indian River Shores.
Town Manager Richard Jefferson in January invited both communities to be annexed into the Shores, starting what he hoped would be the process of incorporating  those residents, and more importantly their tax dollars, into the town's holdings.
"The Sea Oaks Property Owners Association Board of Directors has notified the Town of Indian River Shores that Sea Oaks' members are unanimously opposed to annexation," POA president Keith Miller wrote April 10 to County Administrator Joe Baird.
The matter with Island Club, which is immediately contiguous to the northern border of the Shores, is still in play as the board voted in February to embark upon a "due diligence" phase.
Baird and Sheriff Deryl Loar lobbied the Sea Oaks board to keep them in the unincorporated county after Jefferson criticized the police protection Sea Oaks had been getting from the Indian River County Sheriff's Office, calling patrol coverage "nonexistent."
Miller's letter said that the board had done its due diligence and that the clear answer was that added protection from the Shores Public Safety Department was not necessary to supplement the services Sea Oaks already receives from the sheriff's office and from Indian River County Fire Rescue personnel.
"The Sea Oaks Property Owners Association Board of Directors and homeowners feel the partnership and long-standing relations Sea Oaks has experienced with the Indian River County Board of County Commissioners, and especially its employees, benefits all parties. We look forward to continued successes for years to come," Miller wrote on behalf of the community.
The letter was typed and actually signed on Miller's behalf by Sea Oaks employee Kimberly Massung, a long-time county employee who served as assistant to the Board of County Commissioners and worked closely with Baird when he ran the county's Office of Management and Budget.
The move would have meant a decrease in property taxes for Sea Oaks residents – roughly $600 per year for a property with $450,000 assessed value – but it would have been a sizeable hit to county coffers if taxes paid by Sea Oaks residents had been siphoned off into the Shores.
Established in 1983, Sea Oaks sits on one-half mile of oceanfront and spans westward, abutting Historic Jungle Trail on the Indian River Lagoon. It's a community with two clubhouses, numerous private pools, a five-star tennis facility and a 48-slip marina. In addition to condominiums on the ocean and overlooking the river, Sea Oaks has single-family homes and villas.
All told, nearly 600 residences sprout behind Sea Oaks' gates.
If each home had only two residents, the additional 1,200 people would have increased the Shores' population by somewhere between 12 and 15 percent and had a significant impact on town revenues, both in terms of property tax and state cost sharing, which is divvied up by population.
Island Club is a gated community of 252 single-family homes which borders Indian River Shores on its south and the Captain Forster Hammock Preserve to its north.
At the time, Baird and Loar said they thought the whole issue was about budgets and pension expenses, not about the quality or quantity of public safety services being provided by the county.
"I don't think this is really about the public safety, I think their angle was that if there is annexation, obviously it's about money," Loar said in February. "That would shore up any potential loss of revenue that the Shores might have. The Town Manager had to take a look at what he has to sell and it's the Shores Public Safety Department."
Baird said Island Club and Sea Oaks looked enticing to the Shores because there was much revenue to gain, without having to add much in the way of services, equipment or personnel.
"One of the reasons we think is that cities are looking to increase their taxable value without having to add people, without having to add staff," Baird said in February. "You're seeing a lot of cities do this around the state. It may look good in the short term, but it may not be a good long-term decision."
With the Shores facing some tough decisions in the next few months – both cuts to its nearly $5 million budget and property tax hikes – an influx of cash from new taxpayers when the existing town is 95 percent built out would soften the blow of the mounting liabilities for employee benefits.