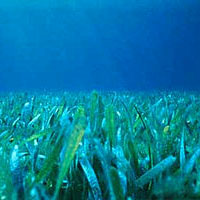 Commission ignores success of fertilizer limits on Gulf Coast
STORY BY STEVEN M. THOMAS, (Week of August 2, 2012)
Sarasota Bay and Tampa Bay have made remarkable ecological comebacks in recent years, with huge increases in seagrass and fish stocks, and that success has come hand in hand with enactment of strong fertilizer regulation ordinances.
"There is general agreement among scientists that nitrogen management has been the most important thing in restoring Tampa Bay," says Holly Green, executive director of the renowned Tampa Bay Estuary Program.
Other factors besides the ordinances have contributed to the reduction in nitrogen, which feeds algae blooms that damage bay ecology, but the link between regulation and restoration is hard to deny.
In 2006, Sarasota Bay had 10,000 acres of seagrass meadows. In 2007, Sarasota County passed one of Florida's first strong fertilizer ordinances, banning application of fertilizer with nitrogen and phosphorous during the rainy season, mandating 50 percent slow-release nitrogen in fertilizer and requiring lawn care professionals to take a short training course in best management practices for applying fertilizer.
By 2010, seagrass covered nearly 13,000 acres of the bay, a 30 percent increase in four years.
The counties and cities around Tampa Bay followed Sarasota's lead, passing a series of fertilizer regulations between 2009 and 2011.
According to Green, "life-giving seagrasses are now returning to the bay at a rate 660 acres per year and . . . overall water quality is as good as it was during the 1950s, despite more than quadrupling the human population in the watershed during that time."
"The results they have seen are far beyond anyone's expectations," says Dave Botto, past chairman of the board of the Marine Resources Council, a leading organization in the effort to protect and restore the Indian River Lagoon.
In a recent interview with Sarasota Bay Today magazine, Sarasota County Commissioner Jon Thaxton said, "I would have never imagined that we would see such a rapid turn-around. We were confident that removing wastewater and storm water contaminants would improve water quality parameters, but no one anticipated the rapid increase in seagrass acreage coverage and the commensurate population explosion of fin fish. I see fishery resources in the Bay today that I have not seen since I was a young teenager."
The link between fish populations and seagrass is direct and critical, according to Grant Gilmore, Ph.D., senior scientist with Estuarine, Coastal and Ocean Science, Inc.
"An acre of sea grass produces approximately 10,000 fish annually," says Gilmore.
Sea grass is the base of lagoon and bay ecology, according to Gilmore, who was one of two founding scientists at Harbor Branch Oceanographic Institute and who is considered the foremost expert on fish in the Indian River Lagoon.
Manatees graze on the grass and dolphins and people eat the large fish that spawn in the grass and feed on smaller species living among it.
Nitrogen pollution from fertilizer runoff, also called nutrient loading, is a serious problem in the Indian River Lagoon, and seagrass beds here are dying.
After the problem was documented last year by ORCA – the Ocean Research and Conservation Association – the cities of Vero Beach, Sebastian and Indian River Shores passed fertilizer regulations to try and help reverse the lagoon's decline.
County commissioners have declined to take similar action in part, they say, because they don't know if regulation would work.
Their uncertainty is difficult for observers like Botto and Gilmore to understand when the success of regulation has been so clearly indicted on the other side of the state.
Despite the importance of the lagoon to Indian River County's economy and lifestyle, commissioners interviewed for this article have not bothered to investigate the effectiveness of fertilizer regulation on the west coast before deciding against it here.
"I've looked at their ordinance but I haven't talked to anyone over there about how well it has worked," says Commissioner Wesley Davis.
"I haven't spoken with anyone in Sarasota or Tampa [about the results they have seen]," says Commissioner Peter O'Bryan.
If they took the time to make a couple of phone calls to their counterparts across the state, the commissioners would find several of their other anti-regulation excuses undercut as well.
Commissioner's Davis, O'Bryan and Bob Solari often mention the county's Spoonbill and Egret Marsh projects as reasons why regulation is not needed here.
The projects, which are marvels of environmental engineering, treat brine from the north county water treatment plant and polluted water from one of the main canals, removing nitrogen and phosphorous that would damage the lagoon.
So far the Spoonbill Marsh, which opened in 2010, has removed more than 8,000 pounds of nitrogen and more than 3,700 pounds of phosphorous from the estuary, according to Utilities Department Capital Projects Manager Mike Hotchkiss.
The Egret Marsh, which opened the same year, removes approximately 5,200 pounds nitrogen and 1,470 pounds of phosphorous annually from canal water that flows into the lagoon.
Commissioners say that with projects like the two marshes regulation is basically redundant, but if they called St. Petersburg officials or went online to http://baysoundings.com/spring09/index.asp they could easily discover that city's fertilizer ordinance alone is projected to reduce nitrogen flow into Tampa Bay by 800,000 pounds annually if 75 percent of citizens abide by the regulation.
That is 100 times as much nitrogen as the Spoonbill Marsh has removed from the lagoon since it was created.
Commissioners also say they are against regulation because it might be an inconvenience to the lawn care industry or lead to problems with resident's lawns.
"We have not heard of any negative impact on turf from the regulations," says Holly Green of the Tampa Bay Estuary Program. "Talking with county folks we work closely with in Sarasota, they haven't observed any negative impacts either. When you put down slow-release nitrogen in the spring, it is released gradually over the summer, keeping your lawn green and healthy."
Michael Juchnowicz, owner of Gardenmasters of Southwest Florida Inc., has 10,000-plus lawn-care customers on the west coast. According to a Jan. 26 article in the Sarasota Herald-Tribune, he now uses 200 tons less fertilizer each year in Sarasota County and his customers' lawns are as green as ever.
He says his chemical costs have dropped as a result of regulation while his business has stayed strong.
Palmer Ranch has also seen the benefits of regulation. According to the Tribune, "In 2006, the 10,000-acre subdivision spent $96,000 replacing turf damaged by fungus . . . as well as chinch bugs, [that] feed on the type of growth spurred by excess nitrogen."
By 2011, the subdivision's "turf replacement costs dropped to practically nothing."
Both Palmer Ranch and Gardenmasters say they would continue with practices now required by ordinance even if the ordinance was repealed because it's "the smart thing to do."
"We can't find a downside," says Botto.