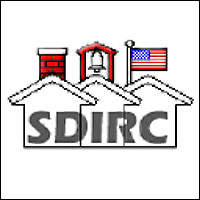 School District faces tough battle over tax referendum
STORY BY EILEEN KELLEY, (Week of July 12, 2012)
Absent from the groves of colorful election-year signs that have sprung up on street corners are any urging a "Yes" vote on the only referendum on the August primary ballot.
The Indian River County School District wants voters to OK a measure to raise about $32.7 million in property taxes over the next four years, but it can't actively campaign. 
School officials contend they are not seeking a tax increase. Instead, they call it a tax millage continuation referendum, and say that by voting for it, residents won't be raising their taxes, simply extending a tax that is otherwise scheduled to expire.
That argument doesn't sway opponents who say the measure is plain and simply a tax increase.
"The referendum is pretty easy for taxpayers," said Glenn Heran, the president of the Indian River Taxpayers Association. "The board is opposed to any new taxes, and that is precisely what it is. The school board may say, 'No it's a replacement of a tax,' but in the absence of a tax, with this, it is a new tax."
The district's top administrator argues the taxes are needed because the recession brought lower property values, erasing millions in tax revenues.
Under the school plan, the referendum would replace millage-for-millage a 1990 measure that allowed for the construction of schools and 2010 tax levy increase that spared the jobs of 31 art, music physical education teachers as well as provided text books. Both levies are set to expire on June 30th, 2013.
If this year's measure passes, Superintendent Fran Adams said the money will continue to fund those 31 positions and allow the district to buy textbooks and upgrade computer systems.
"We cannot go out and say, 'Vote for this,' but we can go out to the public and say, 'We want you to be informed as you go to the polls,'" Adams said.
The last time residents were asked to approve a school district tax increase, just over 60 percent of the voters agreed to the boost when the measure was billed as a critical needs levy.
But the 8,215 voters on the barrier island who voted on that measure in 2010 weren't as eager to see their taxes increase as supporters on the mainland.  The measure received just 52.6 percent support on the island.
This year it's anyone's guess.
As it stands now, homeowners with a taxable home value of a home $400,000 – minus the homestead exemption – pay $2,895.50 in school taxes.
Regardless of whether the Aug. 14 referendum passes, the tax rate for the school district is set to go up as the state forces it to come up with more local funding, school officials said recently.
One group that won't be throwing its support behind the tax referendum is the Indian River Taxpayers Association.
"Why give more tax dollars to a system that is clearly inefficient?" said Heran. "The answer is no."
Adams and her Assistant Superintendent Carter Morrison spoke to Heran's  group in an attempt to persuade them of the need, but Heran and others said it didn't work.
"Not this time," Heran said. 
Heran said when he asked for a show of supports for his position no one spoke against it.
"What more can you say? The board needs to tighten its belt. It needs to focus on education and it needs to focus on costs. We are all in the same boat (belt-tightening mode) and just because you happen to run a government doesn't mean that you are a separate class of citizens and can operate outside of the paradigm."