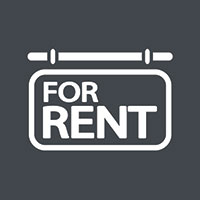 Vero: Board should enforce rental code, not try to interpret it
STORY BY LISA ZAHNER (Week of Decber 12, 2013)
In a brief filed with the appellate court on Dec. 3, attorneys representing the Vero Beach City Council allege that the Vero Beach Code Enforcement Board went beyond its legal bounds in determining the city's short-term rental ordinance was too vague to be enforced in the now-infamous case of former Vice-Mayor Tracy Carroll and her husband John.
"The board departed from the essential requirements of law by exceeding the scope of the limited jurisdiction conferred upon it by the city code," the attorneys listed as their main argument. "The board departed from the essential requirements of law by declaring the code vague and unenforceable."
The board ruled in an August hearing after the Carrolls appealed a $50 fine and citation for renting out their Central Beach home by the week. City Attorney Wayne Coment serves as the attorney to the Code Enforcement Board and must try to get that decision upheld on appeal, but the City Council chose to defend the law on the books using outside counsel.
The city hired the South Florida law firm of Weiss Serota Helfman Pastoriza Cole and Boniske because of the firm's experience in successfully litigating cases in which a municipality's right to restrict vacation rentals was challenged by a property owner.
The brief cites numerous cases in which attorneys assert that the role of municipal code enforcement boards is limited to determining whether or not a violation has occurred – not trying to interpret the code they are charged with enforcing.
"The board failed to presume the code provisions valid and failed to require the Carrolls meet their considerable burden of constitutional infirmity," the brief states.
The city staff, in this case Planning and Development Director Tim McGarry, should have the authority for the city with regard to interpreting the code, according to the city's brief. McGarry read the code to prohibit rentals of single-family homes for less than 30 days.
"The board failed to afford the Director's interpretation deference (as) prescribed by Florida law," the city's attorneys say. Further, the attorneys argue that the code gave fair notice of the "prohibited conduct" and that the Carrolls lack standing to challenge the code.
The case landed in court instead of prompting a tightening of the city code because Vero is legally stuck with the code it had on the books in June 2011 when the Florida legislature passed a law reserving all further regulation of short-term or vacation rentals to the state. The measure was supported by both Rep. Debbie Mayfield and Sen. Joe Negron and was pushed by lobbyists working statewide for the owners and managers of vacation rentals.
While the city's case against the Carroll decision winds its way through the courts, bills have been filed in the Florida House and Senate to repeal the 2011 law stripping the power of cities and counties to regulate vacation rentals.