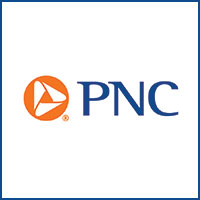 Investment firm fined $100,000 for lax oversight
STORY BY EILEEN KELLEY (Week of October 17, 2013)
A federal regulatory agency fined PNC Investments $100,000 for failing to catch an allegedly rogue employee who bilked elderly Vero Beach customers out of their life savings.
Burim Turkaj was arrested in May on four counts of theft from the elderly, four counts of criminal uses of personal ID information and one count of fraudulent use of a personal ID. He is being held in lieu of $1.5 million bond at the Indian River County Jail as he awaits trial. Federal authorities lured him back from his native Kosovo to arrest him.
According to court records, Turkaj took control of nearly $400,000 of his clients' money. His clients, including one island woman, ranged in age from 85 to 90 at the time the ruse began to unravel.
PNC Investments was required to notify the Financial Industry Regulatory Agency, FINRA, of Turkaj's alleged wrongdoing. Turkaj is now barred for life from being associated with any agency-member brokerage firm. All brokerage firms in the U.S. must be regulated by the agency.
The agency found PNC Investments failed to follow procedures that allowed Turkaj to take control of customers' money.  The agency found that Turkaj was having his clients' mail sent directly to the bank branch where he worked rather than being sent to the homes of his clients. 
Someone at PNC Investments should have caught on because having clients' mail sent to the bank is in violation of National Association of Securities Dealers procedures and regulations.
Authorized by Congress in 2003, the agency governs the activity of more than 4,200 security firms with 630,000 brokers. Last year the agency levied more than $68 million in fines when it issued 1,541 disciplinary actions, ordering $34 million in restitution be paid to harmed investors. Also in 2012, the agency notified the Security and Exchange Commission and other agencies of 692 fraud and insider trading cases.
The action against PNC Investments wasn't the first time PNC Investments and the agency tangled.
In 2009, PNC Investments was censured and fined $250,000 when the agency claimed the PNC's systems and procedures were deficient with regard to the sale of variable annuities.
For the purpose of a settlement in both cases, PNC Investments submitted what is called a letter of acceptance, waiver and consent, which the agency accepted. By doing do, PNC Investments did not have to admit, nor deny the agency's findings.
An agency spokeswoman said she could not comment the agency's allegations against PNC Investments in detail because of the settlement.  However, paperwork made public on the allegations suggests that PNC Investments should have caught on to Turkaj's alleged ruse.
According to the six-page consent letter signed by PNC Investment's President and Chief Executive Officer Richard Guerrini,  PNC Investments should have noticed that Turkaj was having investors' mail – with dividends of more than $100,000 sent directly to the branch where Turkaj worked as opposed to being sent to the investors' homes.
The case documents allege that between October 2011 and January 2013, Turkaj opened two PNC Investor customer accounts with the branch address. Another customer opened his PNC Investments account with his home address, but later changed the address to the bank branch where Turkaj worked.  A fourth customer also opened the account with his home address, but later used the branch address on an application to buy a variable annuity.
"(PNC Investments) failed to detect that the four customers had designated the Turkaj branch address for mailing purposes relating to their accounts," the documents state.
Turkaj ultimately converted approximately $128,000 from one of the PNCI customers by initiating a number of unauthorized transactions in the customer's account that caused multiple checks to be generated and sent to the customer at the branch address where Turkaj worked, reads the letter of consent.
Staff provided Turkaj with the mail addressed to his clients, and Turkaj then deposited the checks into an outside bank account he is alleged to have created.