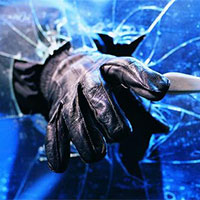 Burglars get cash, jewelry in Sunday afternoon break-in
STORY BY LISA ZAHNER (Week of August 7, 2014)
Vero Beach police are investigating a daytime burglary of money and jewelry from a home in the 1600 block of Indian Bay Drive on the barrier island just south of the 17th Street causeway.
A facebook post on the Vero Beach Police Department social media page stated that the burglary occurred at 1:30 on Sunday afternoon. Indian Bay Drive is a quiet cul de sac of waterfront homes, many worth well over a million dollars.
"A neighbor witnessed a pearl white Lexus SUV and a pearl white four-door Cadillac parked in front of the residence during the time of the burglary," the public alert on the burglary stated.
"The neighbor witnessed a slender, young black male approximately six feet (tall) with short hair wearing a long-sleeve blue and white shirt get out of the passenger side of the Lexus and approach the front door."
Vero Councilwoman Pilar Turner, who lives on Indian Bay Drive, said she was out on her morning dog-walk Monday around 7:45 a.m. and noticed a large law enforcement presence on Camino del Rio, the next street over from her home.
News of the previous day's crime, made Turner more suspicious about a visitor she had Sunday afternoon.
"A black man drove up to my house and knocked on the door and asked directions to I-95," Turner said.
At the time, Turner said she thought her house was a very strange place to stop for directions, but after seeing the police response in her neighborhood, she thought it might be related.
Since 2009, Vero's central beach area has been plagued by sporadic daytime burglaries in the summer when seasonal residents are up north and many homes are vacant.