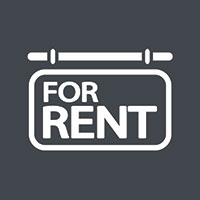 Central Beach homeowners urge stiff fines for short-term rentals
STORY BY MEG LAUGHLIN (Week of February 12, 2015)
In reaction to a recent crime spree in their neighborhood by a group of weekend renters from Miami, eight Central Beach homeowners showed up at a City Council meeting last Tuesday to demand stronger action by the city to curb illegal short-term rentals in Central Beach.
The immediate trigger for their anger was the three-day rental of a house on Dahlia Lane by a Miami group ranging in age from 17 to 25 who kept neighbors awake all night with car honking, screaming and door slamming, and broke into cars throughout Central Beach, stealing credit cards and phones. Police have identified five of the Miami members of the group, but have made no arrests.
"Short-term rentals are destroying our sense of neighborhood, decreasing property values and increasing crime, aided by ineffective code enforcement. We need to prioritize aggressive enforcement and increase fines," said former Piper Aircraft CEO Jim Bass, who lives on Date Palm, where currently four homes are available as short-term vacation rentals.
Bass and other upset neighbors believe the only thing that can curb rentals of under 30 days, which are often weekly and even nightly, is for city code enforcers to raise a toothless "slap-on-the-wrist" $50 fine to $250 a day, and then $500 a day for a second offense.
"If the penalty becomes more than the renter is getting in revenue, that might nip it," said Councilwoman Amelia Graves.
But in the end, the only action the city council took was to form a task force to study the problem. 
In the police report, the Dahlia homeowner who rented his home for the weekend, violating a city ordinance that calls for a minimum rental of 30 days, is named as a victim because the kids took two flatscreen TVs from the home.
"I don't see him as a victim because if he hadn't rented illegally, the crimes would not have occurred," said Dave Hunter, a Central Beach homeowner who has fought short-term rentals for years.  
At last week's City Council meeting, Planning and Zoning Director Tim McGarry told the upset homeowners:  "We have two code enforcement officers who are doing what they can."
First, code enforcement officials need enough evidence to issue a warning and then a fine, and that requires surfing the vacation rental websites, figuring the location of the rental property and showing up when renters are there to confirm the length of stay.
"The problem is that owners who do this get smart and they say things like, 'I was renting for a month and the people left early,' or they say they are not renting – it's friends or family visiting," said McGarry.
A look at seven vacation rental websites, including Airbnb, VRBO, HomeAway, FlipKey and Tripping, reveals that the number of short-term rentals is growing exponentially in Central Beach where more than 50 short-term rentals are now listed, ranging from a two-bedroom condo "160 steps from the beach" that rents for between $132 and $200 a night, to a four-bedroom oceanfront home that goes for $5,000 per week. 
An owner of four vacation rental homes in Central Beach who asked not to be named said he usually rents the homes out for one to two months at a time, which is within the law. But he has also rented for two weeks at a time. A $500,000 home earns him over $100,000 a year. Either way, he said, his tenants have been "nice, responsible adults." 
Hunter says one homeowner confronted over weekly rentals on his street – Eagle Drive – said she was unaware that what her Realtor was doing violated the city code. She paid a $50 fine and told code enforcement officers the home would not be a short-term rental any more. Now, however, it is advertised again on more than one of the vacation rental websites for between $2,180 and $2,780 a week.  
One suggestion that went nowhere was asking the websites to stop advertising the illegal rentals. City attorney Wayne Coment said it was not the websites' responsibility to know each code for every rental around the world. Attempting to stop the advertising could be viewed as a free speech violation, he said.
By the end of the meeting, council members and the city manager agreed to set up a Central Beach task force, which will likely consist of homeowners Bass and Hunter and a few others, as well as Vero police chief David Currey, Coment and City Manager Jim O'Connor.
"We want the police involved because police surveillance will help the code enforcers," said O'Connor.
"We'll look at cities all over Florida to see how they are dealing with this problem and put together a list of best practices," said Hunter, who supports a much larger fine.
To accomplish such an increase will require two public hearings and two majority votes by council members, which O'Connor said he viewed as "not particularly difficult to do."