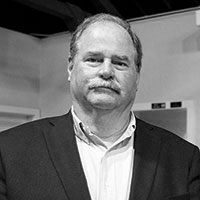 State files formal felony charges against Ken Kennedy
STORY BY LISA ZAHNER

State Attorney Phil Archer of the 18th Circuit in Brevard County has filed four serious felony charges against former Kennedy Groves and United Indian River Packers owner Ken Kennedy for stealing potentially more than $1 million that was intended for the care of an aging relative and, ultimately after her passing, to be divided among his dozen cousins.
Kennedy, 64, was arrested on March 14 at his home in the Vero Beach Country Club neighborhood on a probable cause warrant based upon a Florida Department of Law Enforcement investigation into the depletion of the bank accounts of Kennedy's aunt while the funds were under Kennedy's control, court records state. The charges say Ken Kennedy "did stand in a position of trust and confidence" with regard to his aunt's estate, and used that position to siphon off funds.
Kennedy's defense attorney Andy Metcalf at the time said the case was a matter for civil court, not criminal, and that he was confident that prosecutors would see that way, too.  In late March, Kennedy entered a not guilty plea to the criminal charges and requested a jury trial.
But on April 12, the state filed a formal information to follow up on that warrant, charging Kennedy with three first-degree felonies and one second-degree felony. He faces one charge of organized fraud of $50,000 or more, one charge of grand theft of $100,000 or more, one charge of exploitation of an elderly person and one charge of money laundering.
The FDLE investigation looked at bank records and events over a four-year period from August 2010 through August 2014 showing how Kennedy set up a line of credit using his aunt Clyde Hamrick Kennedy's entrusted assets as collateral.
Court records say Kennedy ran up a loan balance of more than $1 million and used the cash to cover various routine personal expenses and overhead costs for Kennedy Groves and United Indian River Packers, and then defaulted on the loan. Clyde Hamrick Kennedy died in August 2013.
Assistant State Attorney Laura Moody is prosecuting the case, which was reassigned to the 18th Circuit because State Attorney Bruce Colton's office had a conflict.  One of Colton's investigators, Jeff Hamrick, is related to the deceased victim and to members of the Kennedy family who were set to benefit from the estate.