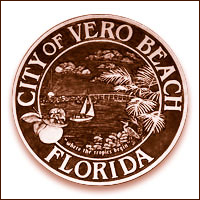 Night council meetings: Possibly a good move, badly done
STORY BY LISA ZAHNER | NEWS ANALYSIS

Four Vero Beach City Council members decided last week to move all regular business meetings to 6 p.m. to increase public participation, but they are going to have to revisit the matter this coming Tuesday because they took action without notifying the public.
Councilman Val Zudans called for the change so more young people and those with full-time jobs can fully participate in city business. Retirees, he said, are free to attend meetings anytime.
Vice Mayor Lange Sykes wholeheartedly agreed about making meetings more accessible to residents who work during the day.
The council for some years has been alternating between day meetings and night meetings.
The rationale for holding all meetings in the evening may be a very good one that results in more robust attendance by young professionals, business owners and students. But the goal should have been accomplished differently.
When City Attorney Wayne Coment very tactfully suggested to the council that the item should be delayed and placed on a publicly noticed agenda, since it was a "drastic move" and would likely elicit a surprising amount of public comment, he was abruptly shut down by the newly elected Zudans.
"There was a motion on the floor and it was seconded by a council member, so it's probably not for the city attorney to tell us, you know," Zudans said.
But it is, in fact, Coment's job to counsel city officials and managers on what's legally required and on what's customary and proper procedure.
Coment said that he was unsure whether the meeting times were codified in a city ordinance, and would have to look that up to see if an amendment was required.
When City Manager Jim O'Connor was put on the spot, he waved a hand motioning for the council to vote, mentioning they could clean it up afterward if they needed to amend the city code.
They voted 4-1 in favor. Councilman Tony Young dissented on the grounds that the public deserved the opportunity to weigh in.
As it turns out, more formal action was required after all. When asked, Coment said on Monday, "Pursuant to the council action, we have prepared the formal resolution establishing the meeting times that is required by the Code.  It should be on the next council agenda for adoption."
In other words, the vote Zudans insisted on was neither valid nor binding.