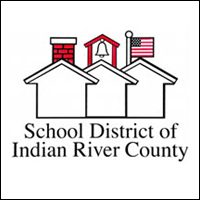 School Board to take more hands-off role
STORY BY KATHLEEN SLOAN

Despite many serious challenges and pressing problems, the School Board just voted to hold business meetings only once a month, instead of twice a month as has been the practice until now.
The push for fewer meetings came from Superintendent Mark Rendell, whom the board is supposed to oversee. Rendell said the move will save $22,000 a year in staff pay and legal notices out of a budget of nearly $300 million. He said he will continue holding workshops for the board the second Tuesday of the month. 
Only one board member, Laura Zorc, voted against cutting back the number of meetings.  Zorc said, "I would like to see three or four meetings a month" in order to perform "the due diligence needed."
 "One of my biggest challenges is the lack of respect for the board member's role by the superintendent," Zorc told Vero Beach 32963. "I work for the citizens, not the superintendent. Now that we are going to one meeting a month, it solidifies for me that the superintendent wants us to be seen but not heard.
"As long as I show up to be a cheerleader, things are great. But if I challenge him on issues, I hit a brick wall of stall tactics. I can't get my questions answered, access to staff or information. We are the largest taxing body in the county and we have the least transparency and oversight. To me, that is absolutely unacceptable.
"As a board member of a $287 million annual budget, 18,000 students, 27 facilities and 2,100 employees, I see the current system as broken. To do this job right, to carry out the responsibilities as set forth by legislation, we should be pushing for fulltime fully-committed board members, not volunteer or part-time members."
Bimonthly meetings generally last between two and three hours. Currently the board gets a meeting packet with anywhere from 200 to 400 pages a week before the meeting. Zorc said she needs at least a week to do "the legwork" required to understand contracts, projects and other items on the bimonthly agenda.
Since the agenda will logically be longer for a single meeting where all monthly business will have to be transacted, Zorc asked Rendell if the board will get the agenda two weeks ahead of time.
She got no response.
Board members' duties take up seven single-spaced pages in state law. They are responsible for fiscal oversight, personnel, educational programming, school safety and school district policy, among other duties. The board also heads a corporation that issues bonds and currently owes $167 million to investors, with district buildings and land put up as collateral to be seized in the case of default.
The board's own budget this year, according to district documents, is over $2.1 million, much of that for anticipated attorney's fees in various lawsuits.
Despite all those serious responsibilities and duties and all the money involved, the other four board members were unconcerned about the switch to once-a-month meetings.
"Dr. Rendell must feel one meeting is adequate to get the work done," said board vice chairman Charles Searcy.
By phone he said, "The workshops should prepare us for the meeting," but then contradicted himself saying, "A lot of stuff on the board agenda is not vetted at the workshops.
"[Rendell's] preference is one time a month," board member Dale Simchick said before the vote, "and I'm here to support the superintendent."
Board member Tiffany Justice said she wasn't concerned about compressing the work load into one meeting, but admitted it will curtail public comment. "I hope they (the public) would reach out to us privately," she said.
Board chairman Shawn Frost said, "Two meetings a month are a strain on staff and this board is good about attending special meetings."
Even as they were agreeing to cut back meetings, board members cheerfully accepted a 4.5-percent raise that ups their salary by $1,500 a year.
The increase brings their yearly salaries to $35,051. In addition, they get "benefits" worth about $22,000 annually, according to district budget documents.
While the raise comes from the state, the School Board is free to reduce or eliminate members' salaries.
School Board candidate Randy Heimler is running for Searcy's seat, which comes up for election in November 2018. He said, "The board has their job description backwards. They think they are there to serve the superintendent instead of the other way around. Since they voted to meet once a month, their salaries should be adjusted accordingly."
School Board salaries may be on the ballot next November. Every 20 years, the Florida Constitutional Review Commission convenes and Erika Donalds is among the commissioners. She is also a School Board member in Collier County and has drafted an amendment doing away with salaries. She says it's a part-time job and making it a volunteer position would attract candidates truly dedicated to the public good.  She's also proposing term limits. Those serving too long become cozy with staff, she said, advocating for them, not constituents.
If 22 of the 37 Florida Constitutional Review Commissioners are in favor, the amendment goes on the ballot. It would then take 60 percent of those going to the polls voting in favor to become law.