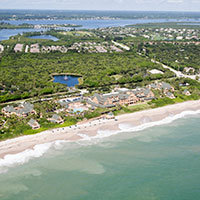 Disney Vero Resort guest says mold caused health problems
STORY BY BETH WALTON

A couple from Indiana is suing Disney Vacation Club Management alleging mold in their room during a 2013 stay in Vero Beach caused serious health concerns. 
The complaint filed in Indian River County claims negligence at the island resort located a block south of the Wabasso Causeway.
Disney denied wrongdoing in court filings. An Orlando-based spokeswoman for the company told 32963 the lawsuit was unfounded.
"We disagree with the allegations in the complaint and will respond to them, as appropriate, in court," said Kim Prunty. Neither Disney nor its attorney offered any further comment.
Thelma K. Walls, of Nashville, Indiana, stayed at Disney's Vero Beach Resort in 2013 from Nov. 29 through Dec. 2. It was during that visit, she claims, she was exposed to mold. 
Walls filed a complaint with the Florida Department of Business and Professional Regulation on Dec. 4, just days after her trip.
She told regulators her room smelled and the stench lingered even after the owner cleaned the carpet, according to records from the Department's Division of Hotels and Restaurants.
Walls claimed she developed a cough from the alleged mold and mildew in the room and was going to need medical attention. She said she reported her problem to the hotel management.
Inspectors came to the Vero Beach resort Dec. 6, 2013, two days after Walls notified the state agency. The hotel met regulatory standards, but management was told to address two violations before the next unannounced visit from the state.
There were issues with the ventilation system in one room, and an appliance was improperly maintained in another.
The air-conditioning unit in the room Walls stayed in had an "accumulation of a mold-like substance," investigators noted.
A refrigerator in another room was found soiled with a "mild accumulation of old food debris on [the] bottom shelf."
In Walls' legal filing, drafted by attorney Patrick Cousins of Cousins Law in West Palm Beach, Walls claims her stay resulted in personal injury, pain, suffering and medical expenses. Her husband, William Walls, further suffered the loss of companionship and consortium of his wife.
Walls' illness turned out to be a lot more than a cough, said the lawyer, who is working with attorneys in Indiana on the lawsuit. Her medical problems were severe, he said.
"It definitely arose from her stay there and we will have medical proof of the links and connections," Cousins said. "Whatever was in that room is what legally caused her illness and the damages that resulted from it . . . [Inspectors] could have come out and found nothing."
The couple is asking for more than $15,000 in damages in the complaint, filed with the 19th Judicial Circuit. "[Disney] was under a duty to operate, manage, maintain, control and supervise said premises in a safe, proper and lawful fashion such that no person would be exposed to mold," Cousins argues in the lawsuit.
In Disney's defense, Kurt Spengler, a lawyer at the Orlando-firm, Wicker, Smith, O'Hara, McCoy and Ford, claims the hotel had no prior notice of the alleged dangerous condition and that if such condition existed it was open and obvious to the Walls. 
The firm has asked the family to turn over its medical records, financial documents and travel itinerary for review.