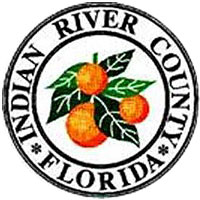 Generally good job, unemployment news for county
STORY BY RAY MCNULTY

Local employment in the financial activities, leisure and hospitality, and manufacturing industries grew faster than the statewide rate over the past year, adding nearly 1,000 jobs to the county's work force.
According to a CareerSource Research Coast report comparing employment in the Sebastian-Vero Beach market to the state's other metropolitan areas from March 2017 to March 2018, the local economy posted the fastest annual job-growth rate – 8 percent – in the financial activities industry.
It also racked up the second-fastest annual job-growth rate (6.9 percent) in the leisure and hospitality industry, and the third-fastest annual job-growth rate (3.7 percent) in "other services," a catch-all category that includes auto repair, car washes, hair salons, funeral homes, pet care and religious organizations.
Local employment in the manufacturing industry jumped 5.3 percent.
On the flip side, however, the employment rate in the Sebastian-Vero Beach metro area barely moved – up 1 percent for a net increase of 500 jobs – because of losses in other industries, particularly professional and business services, which had 300 fewer workers.
CareerSource Research Coast, which is based in Port St. Lucie and gets its statistics from the Florida Department of Economic Opportunity, also reported job losses in trade, transportation and utilities, as well as in education and health services.
The county's unemployment rate was at 4.3 percent.
"Three percent is considered full employment, and we're not far from that," said Helene Caseltine, economic development director for the county's Chamber of Commerce and a member of the CareerSource board.
"We had double-digit unemployment during the recession, so we've come a long way."
CareerSource reported that the Sebastian-Vero Beach market added 600 jobs in the leisure and hospitality industry, which has been booming as more seasonal residents and visitors flock to the county each year.
The area also added 200 jobs in the financial activities field and another 100-plus in manufacturing, where much of the increase can be attributed to Vero Beach-based Piper Aircraft, which has been expanding its workforce to meet a growing, post-recession demand for small training, personal and business airplanes.
"For the past year or so, Piper has been hiring, which certainly helps," Caseltine said.
"You're also seeing a lot of home building again. There's new construction throughout the county, and that helps the trades."