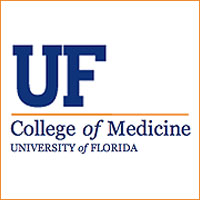 UF psychiatry clinic gets funds to remain open
STORY BY MICHELLE GENZ

The Vero Beach-based University of Florida Center for Psychiatry and Addiction Medicine, which over the course of a decade has become a critical element in Indian River County's mental health services, learned that UF's College of Medicine planned to close the satellite clinic if faced with another $300,000 shortfall for the upcoming academic year.
Providing both adult and child psychiatric services with three psychiatrists and an addictionologist, the center also trains University of Florida medical students and fellows, bringing fresh young doctors into the Vero Beach – and with luck, some of them stay when their studies are over.
Fortunately, the next crop of interns, residents and fellows can continue making plans to spend the year in Vero starting next month. The financial crisis appears to have been averted  – at least for the moment.
Bridge funding by the Indian River Hospital District and last week, another round of meetings with the United Way, all but assured the clinic doors would be kept open another year, according to Dr. Wayne Creelman, the center's director since its inception. He said plans are being developed to secure the clinic's future for the next five years.
Creelman had enough on his hands managing a clinic that since November 2008 has cared for 7,500 people in more than 88,000 visits.
In addition, he has overseen the training of dozens of medical students, residents, fellows and post-docs at the Vero clinic, one of several community-based satellites of the UF College of Medicine.
That exposure could eventually inspire freshly minted psychiatrists to permanently relocate to this area, a vital infusion given that nearly half of all local psychiatrists are 65 or over.
Should they not be able to raise the funding, UF officials in Gainesville had given notice they would close the clinic, Creelman told Hospital District trustees.
The fault was not the clinic's, according to Creelman's presentation to the trustees. Nor was it the fault of UF; it was only thanks to the university's sound financial management that donor dollars had gone as far as they had over the past nine years. Creelman also said the clinic was among the top performing centers in the department.
Rather, UF's dean of the College of Medicine lay the blame on shamefully low insurance reimbursement rates – 32 cents on the dollar, Creelman said Friday as he headed to New York for a medical conference. Breaking even was never going to happen, he said with resignation.
Of the $300,000 needed for the next academic year, Creelman was asking the Hospital District for $125,000, confident he could raise the balance through other organizations plus donations.
The District voted to oblige him.
"I've made two presentations so far to United Way, and I think they are going to come through with $45,000," Creelman said.
He is now working on a longer-term survival plan that would target UF's "Gator Nation" – University of Florida alumni donors.
What is clear is that the culprit in the budget crunch was not a shortage of patients. In a decade, the clinic has been visited 88,000 times, serving more than 7,500 people with mental health needs in Vero and surrounding communities.
All too aware of the dire need of psychiatric services in the area, the clinic opened in late 2008 with an endowment of $2 million from the foundation of island residents Bob and Ellie McCabe, and another sizeable boost coming from a core group of their friends.
Then, three years after the clinic was up and running, it found itself shorted by the state of Florida when suddenly in 2011 the Legislature froze a matching gift program that would have safe-guarded the center's future.
That program is now the subject of a lawsuit filed in 2017 by UF graduates and Florida State University donors. The class action suit contends the Legislature should free up $600 million in matching grants that were suspended in July 2011, at the height of the recession.  Gifts of $2 million or more – like that of the McCabe Foundation – were to be matched dollar-for-dollar in the law that dates back to 1985, intended to encourage people to donate to education.
A motion to dismiss the suit was filed on behalf of the Legislature last year, claiming that due to separation of powers, a judge could not order the legislature to free up the funds. But in January, a Leon County judge refused to dismiss the lawsuit. That decision allows the suit to go forward.
"Good news!" texted Creelman from his conference. He was well aware of the frozen grants, but not of the suit or its progress.
The other key component in the UF center's financial struggle is one shared by mental health practitioners across the nation: an ongoing inequity in insurance reimbursement as compared to primary care and other health services.
Another legislative action – this time at the federal level – should have provided some relief to the clinic. The same year the psychiatric center opened in Vero, Congress passed the Mental Health Parity Act, an effort to address the disparity in insurance reimbursement rates for mental health practitioners, among other things.
That law apparently lacked teeth. Today, in most states, psychiatrists and other mental health providers are reimbursed at rates ranging from 30 percent to 70 percent of what doctors outside of mental health receive. That's even when non-mental health doctors treat patients for mental health issues: a family physician prescribing anti-depressants, for example.
The law was also aimed at bringing more practitioners into insurance networks, thereby lowering patient costs significantly. That hasn't happened either. An assessment of the law's effectiveness released last fall by Milliman, a worldwide actuarial and consulting firm, looked at insurance claims data of 42 million Americans over a three-year span.
It showed, among other issues, that people needing outpatient psychiatric services were 5.8 times more likely to go out of network, increasing their out-of-pocket costs by 40 percent to 100 percent. 
In Florida, the figures were far above the national average. In 2015, out-of-network inpatient mental health stays were 1,000 times more frequent than out-of-network medical stays.
"The analysis paints a stark picture of restricted access to affordable and much-needed addiction and mental health care in an era of escalating suicide rates and opioid overdose deaths," according to a 2017 news release by the American Psychiatric Association regarding the Milliman report.
"Further, these disparities point to potential violations of federal and state parity laws, which require insurance companies to treat diseases of the brain, such as clinical depression and opioid addiction, the same way they treat illnesses of the body, such as cancer and heart disease."
In addition to those increased out-of-network costs, the Milliman study showed primary care providers received 22 percent more in reimbursement for office visits than mental health providers.
"It's very difficult to make money in outpatient psychiatry and therapy to begin with," said Brett Hall, director of the Mental Health Collaborative, an umbrella agency which worked to bring the UF clinic to Vero. "Mental health professionals are expensive, and they're sought after. Yet state, federal and private insurance has not kept up with the cost of providing services."
As for UF's clinic here, "they are a significant provider," Hall said.
Founded in 2004 under the auspices of the United Way, and now funded in part through the McCabe Foundation, the collaborative is aimed at identifying gaps in mental health care throughout the county, including when the Mental Health Association underwent a management and practitioner crisis in 2012 that threatened to shutter those services; it has since recovered, apparently thriving under Dr. Bob Brugnoli's leadership.
Along with the UF clinic and the Mental Health Association, the third critical component to the region's mental health care is the in-patient mental health facility affiliated with Indian River Medical Center, the Behavioral Health Center. Operated by the Hospital District and under the IRMC lease, the 46-bed mental health center is part of negotiations currently underway with Cleveland Clinic. The District administrator, Ann Marie Suriano, says the center is expected to be a part of the new partnership when a definitive agreement is reached.
According to Creelman, the center typically employs around seven doctoral-level practitioners. IRMC's Behavioral Health Center has a staff of seven doctors. The Mental Health Association has two psychiatrists split among the three counties. An estimated half-dozen other independent psychiatrists practice in Vero or Sebastian.
In Indian River County, Hall says, the wait to get an appointment with a psychiatrist is 30 to 60 days. Hall said that wait is not remarkable as compared to medical specialties. He adds "it would be very bad" without the UF center easing the provider shortage.
The McCabe Foundation is no longer in UF's future; it was disbanded by its namesake, Ellie McCabe a year ago, but not without providing seed money for a new initiative under the Indian River Community Foundation, called The Fund for Better Mental Health in Indian River County.
At this point, Creelman is hoping that the die-hard Gator fans think beyond football goal posts and throw their support to the UF College of Medicine's outpost in Vero Beach.
"I feel confident we can count on the Gator Nation," said Creelman. "We need to raise $1.5 million to give us five years of bridge funds to cover the loss every year of $300,000."