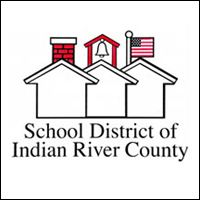 New School Board declines to rubber stamp Rendell's demotion of CFO
STORY BY KATHLEEN SLOAN

The new, post-election School Board seems more prepared than the prior board to keep an eye on Superintendent Mark Rendell. Shortly after being sworn in on Nov. 20, the board's three new members and returning member Laura Zorc refused to rubber-stamp Rendell's demotion and transfer of Chief Financial Officer Carter Morrison.
In July, Rendell accused Morrison of transferring $2.3 million from one school district fund to another without his knowledge. Though evidence showed secretive inter-fund transfers were common at the district and known to Rendell – allegedly used as a way to hide money from the teachers union and charter schools, or to fund expenditures not approved by the School Board.  Morrison was put forward as the sole culprit and an outside lawyer was brought in to conduct an investigation.
Morrison has been missing in action since the July 31 meeting where Rendell made his public accusation, and the school district has refused to clarify his status or whereabouts, claiming the investigation into Morrison's actions exempts the district from fulfilling public records requests, as typically required under Florida's Sunshine Law.
Earlier this month, the district's custodian of records, Brenda Davis, said the investigation was concluded, but the results had not been released to the public by the time the new School Board had its first meeting.
At the Nov. 20 meeting, Rendell tried to demote Morrison from assistant superintendent of finances and human services to the far less important position of transportation coordinator.
Rendell attempted to slip the action through in a way that would not draw scrutiny, placing the transfer on the consent agenda where it was buried among a slew of other items to be approved in a mass motion without discussion. But new board member Mara Schiff plucked the demotion from obscurity, pulling it from the consent agenda and making it a separate item that would be discussed by the board in public.  
That move drew attention to what Rendell was trying to do in the wake of the investigation, but discussion was put off until the Dec. 11 board meeting after Schiff and fellow new board members Jacqueline Rosario and Teri Barenborg said they had not received the investigation report until an hour before the meeting and had not had time to study it.
Rendell's attempt to remove Morrison as CFO was questioned by the public as well. Claudia Wahl, a parent of district students, said the investigation was "tainted."
Last summer, the School Board's attorney, Suzanne D'Agresta, hired Wayne Helsby of the Orlando law firm Allen, Norton & Blue to investigate Morrison and represent Rendell in the conflict. Wahl said having one attorney represent the accuser and investigate the accused was an obvious conflict of interest.
Wahl questioned the prior School Board's laxness in not taking control of the Morrison investigation, since Rendell could be implicated in the questionable accounting.
Teachers union President Liz Cannon said during public comment that the investigation into Morrison "revealed no wrongdoing," and praised his good treatment of staff members and improvements to employee health insurance benefits.
Tiffany Justice was the only board member who backed Rendell's authority to do what he wills with Morrison.
Her questions to D'Agresta revealed the board can only override Rendell's transfer-demotion by stating "good cause," narrowly defined as the employee being under-qualified for the job, certainly not the case with Morrison.
D'Agresta warned the board could face a "legal challenge for failure to take the recommendation without articulating good cause," implying Rendell might file suit against his own board.
"It looks like we can postpone [Morrison's transfer-demotion], but not change the outcome," Chairman Zorc said, after hearing D'Agresta's direction. 
But the new board members were not so ready to concede. Schiff said she wanted to examine the "integrity of those processes" used to justify demoting Morrison.
Barenborg said another investigation should be conducted "by an auditor who really understands school budgets and what is going on," the additional cost worth it to stave off "greater expense," implying Morrison could bring suit if he was treated unfairly.  
Morrison did not return a phone call requesting comment.