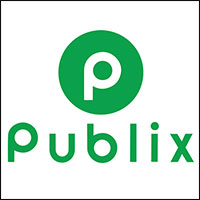 Publix moving slowly ahead on north island supermarket
STORY BY RAY MCNULTY

As of Monday, Publix still hadn't submitted an application to build a much discussed shopping center in the southeast corner of Orchid, Town Manager Noah Powers said.
However, a developer and engineering consultant hired by Publix has been communicating with Indian River County and Florida Department of Transportation officials regarding the traffic improvements needed to accommodate the proposed supermarket-anchored center on State Road 510.
A Sept. 10 email sent to county officials by Jim Vitter of the Vero Beach office of Kimley-Horn & Associates – a planning, engineering and design firm – expressed concerns about the proposed installation of a westbound right-turn lane approaching the project's eastern driveway, near the Jungle Trail.
His concerns apparently stemmed from a Sept. 7 meeting with county and FDOT officials, as well as Craig Buchanan and Tom Murray of Orlando-based WindCrest Development Group, the firm hired by Publix to develop the property in preparation for construction.
In his email, Vitter wrote:
• "The Jungle Trail driveway being set back in a turn lane is something DOT might object to."
• "Without the right turn, vehicles will turn from the through lane, thus slowing down traffic on 510 and making it safer for pedestrians and bikes."
• "The right-turn lane creates an additional lane of traffic for pedestrians and bikes to cross.
• "A good chunk of existing vegetation will be removed from Jungle Trail to meet sight-distance lines."
• "A large concrete drainage structure will need to be modified to accommodate the turn lane."
Vitter asked county and FDOT officials to review and respond to these potential problems. Attached to his email were two satellite photographs marked with proposed changes to the roadway.
As planned, the Publix and other stores would be at the front of the property, close to the road, with a parking lot behind the buildings, adjacent to the Orchid Island Golf & Beach Club's golf course. There would be a driveway into the property on each side.
The photos show a crosswalk at the eastern driveway, but there's no obvious marking for a traffic signal, which Publix has said it wants.
Contacted last weekend, Vitter referred all inquiries to Publix, which has not responded to phone messages or an emailed request for an interview.
"The developer and consultant have reached out to our public-works and planning people, and we've had conversations with them," County Administrator Jason Brown said last week. "They're looking at the roadway, drainage, traffic signals – things like that – but it's still very early in the process."
It's also not the county's call.
While the county's input on traffic improvements is welcomed, the ultimate decision rests with FDOT – because 510, from U.S. 1 to State Road A1A, is a state roadway. It's a county road from U.S. 1 to State Road 512.
"They consult with us," said Rich Szpyrka, the county's public works director, "but 510 in that area is totally the DOT's responsibility."
According to Szpyrka, Publix wants FDOT to install a traffic signal at the western driveway into the shopping area, across from Fire Rescue Station No. 11.
"We're waiting to see what they ultimately propose and we'll act when they make a final decision," Szpyrka said.
At a packed public meeting in April, Publix officials outlined their plans to build a down-sized, 31,000-square-foot supermarket that would anchor a six-store shopping center.
Two months later, Publix informed town officials of its intention to move forward with the plan and submit the necessary application to build, promising that the architectural design of the development would reflect a West Indies theme.
Powers said he didn't know when Publix would file the required paperwork for consideration by the Town Council.