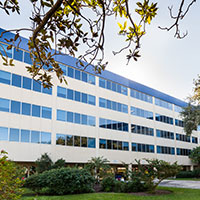 Hospital tied for 27th out of 269 in Florida
STORY BY MICHELLE GENZ

Cleveland Clinic Indian River Hospital finished in a tie with eight other hospitals for 27th out of 269 Florida hospitals in the latest Best Hospitals ranking released by U.S. News.
The U.S. News ratings can be confusing, because the publication ranks hospitals on specific programs and procedures in a nationwide comparison and then uses those scores to come up with the hospital's overall rating.
Outside of Indian River County, Cleveland Clinic saw the ranking drop slightly for its main Ohio campus in Cleveland and for the Florida division's flagship hospital in Weston.
Cleveland Clinic Weston dropped to a tie for fifth place in the state from fourth place last year. Still, Weston retained its rank of best in Miami-Fort Lauderdale region, a designation based on its state ranking.
The Cleveland Clinic main campus in Cleveland retained its coveted No. 1 ranking in cardiology and heart surgery. But it dropped in overall national rank from second to fourth place, behind Mayo Clinic at No. 1, followed by Boston's Massachusetts General and Johns Hopkins in Baltimore.
Cleveland Clinic Weston lost one of its two of its specialty national rankings. It is no longer ranked nationally in orthopedics, but it remains ranked for gastroenterology, coming in at 23rd in the United States.
None of the Martin Health hospitals that Cleveland Clinic acquired at the start of the year nor HCA's Lawnwood Medical Center in Fort Pierce merited state rankings, though Martin's Stuart hospital did score high-performing in two conditions, heart failure and COPD.
Cleveland Clinic Indian River earned high-performing designations in those same areas plus hip replacement. It received average ratings for the remaining six conditions or procedures.
Holmes Regional Medical Center in Melbourne, a level II trauma center like Lawnwood, rated high-performing in four conditions.
Sebastian River Medical Center rated below average in four of seven procedures or conditions measured. Those four below-average ratings were lung cancer surgery, hip replacement, abdominal aortic aneurysm repair and colon cancer. Sebastian River did not earn any high-performing rankings.
Those disappointing results come after the hospital achieved a dramatic turnaround in another rating system. This spring, SRMC jumped from an F to an A grade on its Leapfrog score, a ranking of hospital safety. 
According to U.S. News, it comes up with its rankings by reviewing "hospitals' performance in adult and pediatric clinical specialties, procedures and conditions. Scores are based on several factors, including survival, patient safety, nurse staffing and more. Hospitals are ranked nationally in specialties from cancer to urology and rated in common procedures and conditions, such as heart bypass surgery, hip and knee replacement and COPD. Hospitals are also ranked regionally within states and major metro areas."
This year, the rankings took into account a federally mandated patient survey and considered whether patients were discharged to their homes or to a rehab center or nursing home. U.S. News also enhanced its risk adjustment so hospitals treating sicker, older or poorer patients aren't penalized.