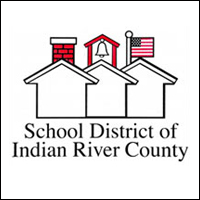 Mystery plaintiff sues school district over cellphone records
STORY BY RAY MCNULTY

An anonymous plaintiff has filed a lawsuit alleging the school district has withheld public records – specifically text messages, emails, photos, notes and logs – from board member Tiffany Justice's district-issued cellphone.
The lawsuit, filed last week, is seeking a court order to compel the district to provide to the plaintiff the documents, including any communications that have been deleted from her iPhone as well as those stored in the iCloud account that backs up the device.
In particular, the plaintiff's lawsuit targets phone and message logs for Justice's communications with Sheriff's Maj. Eric Flowers and former Vero Beach Mayor Val Zudans between December 2018 and October 2019.
Flowers, who is a candidate for sheriff, launched a four-month cyber-stalking investigation requested by Justice earlier this year, when a school district employee posted tweets implying Justice had an inappropriate relationship with now-former Schools Superintendent Mark Rendell.
Justice and Flowers are friends and she has publicly endorsed him in the sheriff's race. They are known to have exchanged numerous text messages about the cyberstalking investigation.
There is no obvious similar connection between Justice and Zudans.
"I don't really have anything to do with the School Board, so I don't know what they're looking for," Zudans said, adding he and Justice are friendly but not close friends. "It's probably a fishing expedition by somebody who doesn't like the three of us."
The plaintiff, identified only as "John Doe, aka saveverobeach@gmail.com" in the court filing, claims the district has refused or ignored numerous and repeated requests for the documents made last month under Florida's public records law.
In addition to a court order for the requested records, the plaintiff also is asking the judge to order the district to pay his attorney's fees, administrative costs and any "further relief as this court may deem appropriate," the lawsuit states.
The school district, school district superintendent (now Dr. David Moore), School Board and Justice are named as defendants in the lawsuit.
School district Public Information Officer Cristen Maddux said the district "does not comment on open litigation." Justice did not respond to a text message seeking comment.
The plaintiff's Rockledge-based attorney, Catherine Jones, did not return multiple phone calls to her law office.
The case has been assigned to Circuit Court Judge Janet Croom in Indian River County.
The lawsuit states the plaintiff made "numerous public records requests" on Nov. 12 and Nov. 13 related to Justice's use of her district-provided cellphone, electronic mail account and social media accounts, but the district had produced only one of the many records sought at the time the lawsuit was filed.
According to the lawsuit, Justice received the record requests and forwarded them to Brenda Davis, the superintendent's administrative assistant and designated "custodian" of public records requests presented to the district.
As of last week, the records still hadn't been provided.
Under Chapter 119 of the Florida Statutes – more commonly known as the "Public Records Law" – any records made or received by any public agency in the course of its official business are available for inspection, unless specifically exempted by the Legislature.
Those records include tapes, voice recordings, photographs, film and records stored in computers, cellphones and other devices.