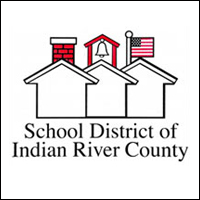 School Board told three local charters ignore deseg order
STORY BY FEDERICO MARTINEZ

While the Indian River County School District has begun working closely with the NAACP to comply with a 52-year-old federal desegregation order, three local charter schools reportedly are ignoring the order and acting as if it does not exist.
Chris Taylor, the school district's director of assessment and accountability, told the School Board and the NAACP that three of the five area charters have refused to submit required reports to his office.
Those reports are supposed to outline what efforts the schools are taking to improve African-American student academic achievement, retention and graduation rates and the hiring of more African-American teachers, and what results they are getting from the efforts.
"Most of them have ignored my requests for information," Taylor said at a recent School Board meeting. "If they continue to refuse to comply, we could take steps to have their charters revoked."
The School Board has not discussed possible revocation but members have made it clear they believe charter schools should be making an effort to comply with the court order, since they are part of the district.
Taylor's job is to assist schools and make sure they are in compliance with various rules and regulations, including the desegregation order.
Five charter schools currently operate in Indian River County – Imagine South Vero, Sebastian Charter Jr. High, Indian River Charter High, North County Charter Elementary and St. Peter's Academy. A sixth charter, Somerset Academy, is scheduled to open for the 2020-21 school year.
School administrators at Imagine South Vero, Indian River Charter High and St. Peter's Academy did not respond to phone calls or emails from Vero Beach 32963 seeking comment about non-compliance.
By contrast, Taylor and NAACP President Tony Brown praised North County Charter Elementary and Sebastian Charter Jr. High for their compliance efforts.
"We filed our first report last year," said William Dodds, principal at Sebastian Charter Jr. High. "Our goal is to make sure our demographics reflect the community and make sure we're meeting the needs for all our students, in all our classes."
The school's efforts seem to be paying off. It received an "A" proficiency rating from the State of Florida for the 2018-19 school year.
While the school district as a whole is struggling to close a longtime 30 percent proficiency gap between African-American students and white students in math and reading, student performance at Sebastian Charter Jr. High is much more equitable.
African-American students at the school are reading at a 68 percent proficiency rate, compared with 72 percent for white students, Dodds said. In math, the proficiency rate for African-American students is 71 percent versus 73 percent for white students.
Dobbs credits the school's small size as a reason for its success. Only 265 students are enrolled in the 6th-8th grade school, including approximately 25 African-American students.
"I think our small size really makes a difference," Dobbs said. "Many public schools have gotten so large – which is good and bad. They can offer a lot of programs, like band, that we don't.
"But our staff gets a chance to really know students and their families. We work closely with students and we have high expectations and hold our students accountable."
Dobbs said Sebastian Charter Jr. High has doubled its African-American student enrollment in one year because school officials have stepped up recruiting efforts in Gifford and other neighborhoods with large African-American student populations. The school also provides free busing.
One challenge the school continues to struggle with is hiring more African-American teachers, Dobbs said. Only one out of 15 teachers at the school is African American.
"Our challenge is we don't have a high turnover rate," Dobbs said. "We also don't have a retirement plan.
"We do try to recruit, but to be honest, most 22-year-olds are looking to go somewhere bigger, like Orlando. Vero Beach is a nice place to raise a family or retire, but there's not much to do for a young professional."
North County Charter Elementary also provides free busing to students and actively recruits African-American students, said Principal Jessica Keaton.
Like Dobbs, Keaton credits small class sizes and more individualized attention for the school's success.
"NCCS takes pride in educating all of our students to the best of their potentials," Keaton said. "We focus on traditional academics, with a 'back to basics' approach, and creating a school family – both of which we have found to be crucial for improving student achievement."
Although not yet open, Somerset Academy outlined specific strategies for how it plans to recruit African-American students and teachers as part of its application to open a school here.
According to the application, the school will target recruiting at African-American colleges and implement a curriculum that stresses diversity and African American culture.
Brown said the NAACP's current focus is the Indian River County School District as a whole, but the organization does plan to address charter school compliance in the future.
"I feel that as a recipient of taxpayer dollars – local, state and federal – they must be held accountable to all rules governing other schools in Indian River County, especially the desegregation order," Brown said.