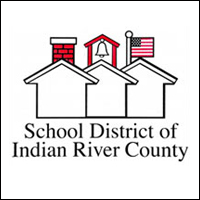 School district seeks dismissal of lawsuit by beaten student
STORY BY FEDERICO MARTINEZ

School district attorneys are asking a circuit court judge to dismiss a lawsuit by a former student whose skull was fractured when he was severely beaten in class by another student, arguing – among other things – that the injured student had antagonized his assailant by looking in his general direction.
School attorneys also argue that the lawsuit filed by Dustin Turnage, the injured student, is baseless because the classroom teacher, Brian Krystoforski, didn't realize the victim was in danger and couldn't have prevented the attack.
But the school district's claim is contradicted by Krystoforski's deposition, in which he admitted repeatedly warning the attacker "for more than five minutes" to stop threatening to beat up the victim.
"Everything they're saying is ludicrous," said Nancy Turnage, the mother of Dustin Turnage. "This case has dragged on for six years now. Enough is enough. It's time to go to trial."
Circuit Judge Janet Croom has not ruled on the district's dismissal request, which was filed last month. A hearing is set for Feb. 18 to schedule a trial date.
The school district in December sent the Turnages a letter offering them $5,000 to drop the lawsuit. The family quickly rejected it. On Jan. 11, the district offered the family a $20,000 settlement by mail.
"What they've offered is insulting," Nancy Turnage said. "That wouldn't even pay for four days of his medical bills. It's just more proof that the School Board really doesn't cares about children. There's a complete lack of compassion."
According to the lawsuit the Turnage family filed with the court, student Liam Colin Carey attacked Dustin Turnage on Jan. 28, 2013, claiming that Dustin had "looked at him."
Both students were freshmen attending Vero Beach High School Freshman Learning Center. Turnage is now 20, and Carey is 21. Carey could not be reached for comment.
Carey allegedly threatened Turnage, saying he was going to "punch him in the face." But Krystoforski, the teacher in the room, allegedly ignored the remark and did not intervene until Turnage had been beaten for several minutes, according to the Turnages' complaint.
During the attack, with the teacher present, Carey threw Turnage against the front classroom wall where Turnage hit the side of his head and jaw, and fell to the ground, according to the Turnage family's court complaint. The suspect than jumped on Turnage and continued to slam his head against the concrete floor before Krystoforski intervened after "several minutes."
School attorneys in their court reports claim Krystoforski "very quickly" stopped the attack and sent Turnage to the school clinic for treatment.
Krystoforski, who no longer works for the school district, could not be reached for comment. School officials also declined to comment on the lawsuit.
The Turnages contend that the school's health assistant, Mary Putzke, "ignored or failed" to recognize the severity of the youth's injuries and confused condition. The family alleges that their son, who suffered three brain hemorrhages from the attack, could have died because Putzke did not seek emergency medical treatment for their son, but instead called Dustin's father, Dustin D. Turnage, to pick him up from school.
According to the school district's attorneys, school officials were not required to seek emergency medical treatment for the injured boy.
In her deposition, Putzke said she couldn't recall what details Dustin or the school's assistant principal Beth Hoffer shared with her about the altercation.
"I remember he told me he had a headache," said Putzke, who added that she offered Dustin ice to place on his head.
Putzke also said she couldn't remember any details from her visual inspection of Dustin. She decided he didn't require emergency medical attention because he was not having a "seizure," "vomiting," or was "unconscious" or "bleeding."
Attorneys for the school district argue that since Putzke did not recognize any health dangers, the district had no "legal duty to call 911."
According to court documents, Dustin's father drove him to Indian River Medical Center. Medical staff there immediately noticed the youth's pupils were unequal, and he was airlifted to St. Mary's Medical Center in West Palm Beach and admitted to the Intensive Care Unit.  It was subsequently found he had suffered a skull fracture, brain hemorrhage and arterial bleeding.
School attorneys are also claiming that Dustin Turnage is partially to blame for his own injuries because he antagonized Carey by looking in his general direction while being threatened.
In their lawsuit, the Turnages contend that the school had a duty to intervene and stop the assailant after he left his classroom chair, that school officials were aware of the suspect's long history of "dangerous, unruly and disruptive tendencies and propensities," and that the school was negligent in responding to Dustin Turnage's injuries.