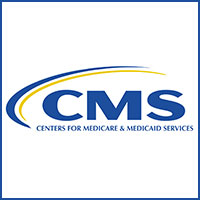 Federal government gives area hospitals relatively low ratings
STORY BY MICHELLE GENZ

After months of delay as it tried to get its methodology right, the Centers for Medicaid and Medicare Services has updated its star ratings for U. S. hospitals – and for Indian River, Martin and St. Lucie counties, the news is not good.
Despite ongoing efforts, Cleveland Clinic Indian River and Sebastian River Medical Center, the latter now owned by Steward Health Care, were unable to raise their rating. Both got two out of five stars, same as when they were rated in December 2017.
Lawnwood Regional Medical Center and Cleveland Clinic Martin Health, which consists of three hospitals in Stuart and Tradition, both dropped to one star from two.
Indian River scored below the national average in four of seven broad areas: patient experience, readmissions, timeliness of care and efficient use of medical imaging.
The hospital's mortality rate was the same as the national average. Safety and effectiveness of care were above average.
It is important to note that, while their names now reflect the change of management, the Cleveland Clinic hospitals' CMS scores reflect performance data collected long before the Cleveland takeover.
The same is true to an extent for Sebastian River Medical Center. It was acquired by Steward in February 2017 but some of the data used to come up with the latest star ranking reflects performance before Steward took the helm.
Mortality and readmission data used to derive the new star ratings date back to 2014 and run through June 2017. Most other data, including data on infections, patient experience, timeliness of care, and effectiveness of care, was collected from April 2017 to March 2018. Effective use of medical imaging data came from July 2016 to June 2017.
That means much of the information used to rate Sebastian River Medical Center predates its new electronic health records system installed in fall 2017.
Meanwhile, Cleveland Clinic Weston dropped to a one-star overall rating – though it earned three stars in patient satisfaction.   Cleveland Clinic Weston's competitor Mayo Clinic in Jacksonville earned four stars.
For those wanting to compare trauma centers, Holmes Regional Medical Center in Melbourne earned three stars compared to the one star earned by Lawnwood Regional Medical Center in Fort Pierce.
In the Orlando area, Orlando Regional Medical Center – the flagship hospital of Orlando Health, which pursued partnership with Indian River – earned four stars overall.
CMS has been embroiled in controversy regarding its star ratings. It was asked to stop them altogether by the American Hospital Association, which called them "flawed from the outset."
Bruce Siegel, CEO of America's Essential Hospitals, another hospital association, said in a statement, "Those flaws contribute to ratings that mislead consumers and disadvantage hospitals that care for vulnerable patients, rather than reflect true hospital performance and improvement."
CMS has responded to criticism by changing its methodology multiple times since the ratings began in 2005.
A spokesperson for Cleveland Clinic has said the CMS ratings don't consider the severity of a hospital's patients' conditions, saying Cleveland hospitals often treat the "sickest of the sick," which helps account for some poorly rated outcomes.
Similarly, so-called "safety net" hospitals – those hospitals that must treat patients whether than can pay or not – tend to take care of sicker populations and thus have more challenges in areas of complications and readmissions.
In all, some 4,000 hospitals were given star ratings by CMS.