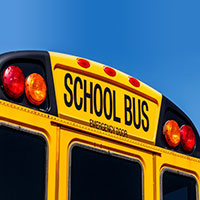 Indian River County high schools get poor ratings
STORY BY RAY MCNULTY

If you've seen U.S. News & World Report's "2019 Best High Schools" list, which was published last week, you can understand why Mark Rendell told a local radio audience he's "thrilled" about his new job.
Indian River County's outgoing schools superintendent is leaving later this month to become the principal at Cocoa Beach Junior/Senior High School, which was No. 39 in the magazine's rankings of Florida's 555 public high schools.
He'll leave behind a district he led for four years in which neither of the county's two large high schools – Vero Beach and Sebastian River – cracked the top 300 in the state.
Vero Beach, the county's largest school with an enrollment of 2,892 students in grades 9 through 12, was ranked No. 305 in Florida. Sebastian River, with 1,824 students, checked in at No. 336 in the state.
Indian River Charter, with an enrollment of only 653 students, fared the best among the county's high schools, coming in at No. 273 in Florida.
As a group, the three local high schools didn't measure up to those in neighboring counties.
Brevard County placed nine public high schools in Florida's top 300, including six in the top 200 and three in the top 40.
Martin County, often considered a community similar to Indian River County, had four schools in the state's top 300.  Even the oft-troubled St. Lucie County district put four schools in the top 300.
"There are so many factors that go into those rankings, which I know are just a measuring stick, but we do a lot of really good things in this district," School Board Chairman Laura Zorc said.
"The students who really want to succeed – who put in the work – they're succeeding," she added. "What we've got to do is find out why some kids are falling through the cracks and get those students up to par. A lot of times, it comes down to their home life.
"There's so much that goes into educating kids, but I definitely think we can do better."