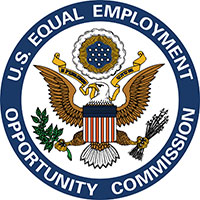 EEOC closes probe of allegations of racial discrimination in County Tax Collector's Office
STORY BY RAY MCNULTY (Week of August 6, 2020)

Unable to uncover enough evidence to take action, the U.S. Equal Employment Opportunity Commission has closed its investigation into allegations of racial discrimination against County Tax Collector Carole Jean Jordan.
At the same time, the EEOC issued Ketonya Curtis – a former Sebastian branch office supervisor who resigned from the Tax Collector's Office in April 2019 – a requested "Notice of Right to Sue," which gives her 90 days to file a workplace discrimination lawsuit against Jordan's agency in federal court.
Curtis said last week she was "looking forward to taking legal action," but she needed to raise enough money to pay her Altamonte Springs-based attorney, Iyada Jackson, who represented her when she filed her complaint with the EEOC in July 2019.
Jordan, who is seeking re-election in the Republican primary later this month, responded to the EEOC's action in a statement issued through Vero Beach attorney Robert Nall, legal counsel for the Tax Collector's Office:
"The EEOC concluded their investigation and announced a 'termination of process.' This means that EEOC has investigated and found it was not worthy of moving forward on the complainant's behalf. The former employee reserves the right to sue in a court of law, but it will be of her own accord and expense."
The EEOC annually investigates thousands of employees' complaints of discrimination based on race, national origin, gender, age, religious beliefs and disability. If its investigators had found sufficient evidence to proceed with Curtis' case, the EEOC could have proposed mediation to resolve the matter or taken Jordan's office to court.
In her complaint, Curtis claimed she was called the N-word by another supervisor and, along with a co-worker, was subjected to other vulgarity and racial slurs. She also alleged that she was targeted for harassment, insults, badgering and other hostile behavior after reporting the incidents to Jordan's executive staff.
The "bullying," as Curtis called it, became so harsh that she began having anxiety attacks – one that was so severe she needed to leave the office and go to the hospital. She resigned April 1, 2019 after working at the Tax Collector's Office for nearly five years.
After Curtis went public with her complaint last August, Jackson said her client endured multiple incidents involving "racial vulgarity and racist name-calling" by the supervisor. The attorney criticized Jordan's handling of the matter – particularly her decision to not punish the perpetrator – because "it sends the message that this type of conduct is allowed in that office."
Jackson said at the time that Curtis was seeking the removal of the supervisor who spewed the racial slurs, as well as "racial-sensitivity training" for Jordan, her executive staff and all other supervisors in the office.
Jackson didn't publicly identify the supervisor Curtis accused of using the racial slurs because, the attorney said, "we want to do this as fairly and respectfully as possible." However, the supervisor was named in the EEOC complaint, which was confidential and not subject to Florida's public records laws.
In her resignation letter, Curtis wrote that it was with "great sadness" that she felt compelled to leave her job, stating that she was no longer able to perform in "such a restricted, stressful and hostile work environment," adding that it was not an "easy decision to make but was the best decision" for her.
The Tax Collector's Office denied Curtis' unemployment claim, but she won her appeal to the state Department of Economic Opportunity.
"I didn't want to give up my job," Curtis said, adding that she never received an apology from Jordan or the supervisor who used the racial slurs. "I had fairly good pay, good benefits and a retirement plan. I was forced out."
Curtis, who still lives in Vero Beach, said she has since found "new employment."