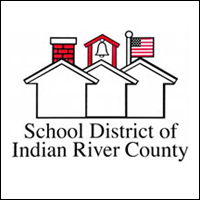 High-stakes battle for 2 School Board seats
STORY BY FEDERICO MARTINEZ

The battle over two School Board seats up for grabs this year is shaping up as a high-stakes fight between two rival political factions that could determine control of the board and the very soul of the Indian River County School District.
The board is currently ruled by a 3-2 voting block consisting of Board Chairman Laura Zorc, Vice-Chairman Mara Schiff and board member Jacqueline Rosario.
The three women have frequently thwarted the political efforts of board members Tiffany Justice and Teri Barenborg during the past year, as when the pair supported former school superintendent Mark Rendell before he was ousted.
The balance of power could change because Zorc is being challenged for her District 3 seat by longtime educator Peggy Jones, who is politically aligned with Justice and Barenborg.
The primary election will be held Aug. 18. If there are only two candidates vying for the same seat, whoever wins the primary wins the seat, according to the Indian River County Elections Office.
Zorc and Jones, who recently faced off in a Feb. 6 political debate hosted by the Republican Party of Indian River County, both downplayed the board division in comments to Vero Beach 32963.
"I think overall we are working in unison," said Zorc. "You will never agree 100 percent of the time but that is sign of a healthy board because people aren't rubber-stamping everything brought before us."
Jones also vowed not to get caught up in political agendas.
"When I get elected, I hope to assist in clarifying the direction of the board," Jones said. "When I vote on any item, it will always come back to one major thought – how is this helping our students, our teachers and our schools? It will not be based on any type of political split."
But Jones and Zorc have a history of politically butting heads. Most notably, Zorc was an outspoken critic of Rendell, who resigned under pressure last May. Jones, a former neighbor of Rendell, was a strong supporter of the former superintendent.
Adding to the intrigue of this year's board election, Justice is also up for re-election. She has not filed to run again but has privately indicated to Republican leaders that she will seek to retain her District 5 seat.
If she does run, she will have to fend off a strong challenge from former Indian River Shores Mayor Brian Barefoot, who filed as a candidate Feb. 4.
Barefoot has indicated he would most likely align himself with the Zorc block to back the new reform superintendent, David Moore, who took over school leadership in December.
Justice did not respond to calls seeking comment. The deadline for filing as a candidate is May 11.
Neither Justice nor Barefoot participated in the Republican debate held Feb. 6 at the Grand Harbor Clubhouse.
Zorc has acknowledged that her battle with Jones will be difficult.
Jones, a former district employee, is popular with teachers who are angry with Zorc and other current board members who voted to reject pay raises and insurance benefits sought by the teachers' union last fall.
Many teachers and other school staff have voiced support for Jones on her Facebook page. Zorc said she is trying to mend those fences.
"What I am working on currently for our teachers is to find additional funding to increase teacher pay across the district," Zorc said. "Gov. (Ron) DeSantis has vowed to make Florida one of the highest teacher-pay states in the country. As a local leader, I have been supporting his efforts.
"In the meantime, we need to find a way to fill in the funding gap."
The board is facing several challenges in the next couple of years, in addition to teacher pay, including a shrinking general fund and implementing changes to improve equity in the district as mandated by a 52-year-old federal desegregation order.
During the candidate debate, Jones emphasized her 20 years' experience as an educator.
"I have met with many organizations and talked with many people," Jones said. "My platform is based on what they have indicated are their concerns. I believe all employees will feel supported because there will be clear direction that represents the expectations of the community.
"Most research indicates that a student's academic growth comes down to one major component – the teacher in the classroom. We must value our teachers and all employees because it takes every one of us to ensure a safe and enriched learning environment.
"I filed because I wish to serve this wonderful community. The one thing I promise is I will work hard every day for our students, teachers, schools and community."
Zorc said her first term largely has been spent fighting Rendell's maladministration and trying to stabilize a district whose finances were in shambles. She'd like another term to focus on addressing the needs of students and teachers.
"When I got on the board, I entered a very toxic environment that was created through the man in charge," Zorc said. "He had an elitist leadership style that trickled down throughout the entire district.
"Morale was at an all-time low. Now that we have the district on the right path, I have initiatives/goals over the next four years."
Zorc said those goals include improving academic success across the district for all students, advocating for dual enrollment opportunities at IRSC, and improving vocational, technical and certification programs offered at the high schools.