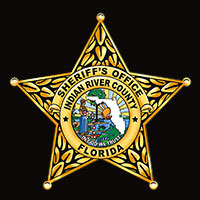 Sheriff's captain let off after theft probe
STORY BY RAY MCNULTY

Investigators say a recently concluded, 144-day Internal Affairs probe into theft allegations against a Sheriff's Office captain – who chose to resign in September, rather than provide a sworn statement – did not uncover enough evidence to charge him with a crime.
According to the IA report, however, the investigation produced sufficient evidence to prove that Adam Bailey, as captain of the Corrections Division last summer, violated Sheriff's Office rules, policies and procedures by purchasing more than $1,700 worth of household-type items with his agency-issued credit card.
According to the complaint lodged against him, "It is alleged that Captain Adam Bailey has procured items using his assigned credit card and then used said items in a manner not directly related to the mission of the Sheriff's Office.
"It is alleged that he purchased new tools, camping equipment and household fixtures, and said items have not been properly accounted for, nor were they submitted for issuance of an asset number and/or assignment."
A Jan. 10 letter from Sheriff Deryl Loar informed Bailey that the IA investigation found him guilty of "unbecoming conduct" and "neglect of duty," but was unable to prove any violations of the law.
If he had been charged with and convicted of a crime, Bailey, who Loar says he "considered a friend," could have lost his pension benefits, which now are safe.
Bailey, who had spent more than 15 years as a deputy, resigned on Sept. 20 – exactly one month after Loar received an anonymous complaint about the captain's purchases and just before an IA investigator sent the case to detectives to determine if a crime had been committed.
Detectives cleared Bailey of any criminal wrongdoing and returned the case to the IA unit in December, when the departed captain again refused to be interviewed by investigators.
Bailey could not be reached for comment.
"His resignation did not impact our investigation," Loar said. "Once we received the anonymous complaint, we started an administrative review. At some point, when we thought there might be a criminal element, we hit the brakes and turned it over to our detective bureau and let them take a look at it.
"If we had found any criminal behavior, we would've gotten a warrant and arrested him," the sheriff added. "We did bring in the State Attorney's Office to review what we had, but they agreed with our detectives that there was nothing criminal here.
"This wasn't theft."
Still, based on the evidence uncovered during the IA investigation, Loar said the captain could not have kept his job.
"I can fire you for misuse of property, and I would've fired him," Loar said. "I'm sure he knew I'd fire him, which is probably why he resigned when he did. He was a captain overseeing 150 employees, and with rank comes expectations."
Among the household items Bailey purchased were indoor-outdoor security cameras, a carbon-dioxide/fire detector, tools, camping equipment and kitchen and bathroom fixtures.
Several of those items remain "unaccounted for" and are "presumed lost," the IA report states, adding that "there is no one other than Captain Bailey to take responsibility for" their maintenance and care.
Other items, such as containers of motor oil, also could not be found, but there was no way for investigators to determine if they had been used in jail-related operations, which would have been legal, or taken for personal use.
However, in a Sept. 16 letter to Undersheriff Jim Harpring, Internal Affairs Lt. Justin Knott wrote:
"Interviews of the personnel assigned to the areas revealed many items [purchased by Bailey] have never been seen."
He added that the items "have not been located during inspection of the corrections buildings (including outlier buildings) where items of similar nature would generally be retained."
Last weekend, Loar said "some of the items have since been recovered," but others remain missing and unaccounted for.
Asked if Bailey had agreed to quietly resign in exchange for a promise of no criminal prosecution, Loar replied: "Hell, no. There was no deal. As soon as we found out about this, we put him on administrative leave."
Loar said he was disappointed by Bailey's betrayal of trust.
"It's a black eye, sure, but I can't police every inappropriate decision every employee makes before he makes it," Loar said. "The thing is, I like the guy. He was a part of our command staff, and I considered him a friend.
"This was the first problem we had with him," he added. "I know he was going through a divorce, and he has five kids – not that it's an excuse – but I don't think he's a bad guy. He just made an error."
Unlike a criminal conviction, violations of agency regulations and procedures do not jeopardize Bailey's retirement benefits, Loar said. However, the IA report has been sent to the Florida Department of Law Enforcement.
"Any future employer will have access to that information," Loar said, "if Adam tries to get back into law enforcement."
Loar said he plans to promote from within the Sheriff's Office to fill the vacant captain's position in the Corrections Division.