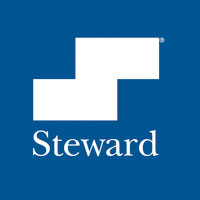 New Sebastian hospital wing nears completion at critical time
STORY BY MICHELLE GENZ

Two years past its original announced completion date, Sebastian River Medical Center is close to finishing up a significant expansion project.
Initiated by its former owner in August 2016, the 90,000-square-foot expansion will add hospital beds to the county's total tally at a potentially critical time – even if it opens up patient rooms in phases, as officials have said is the plan.
"It is our responsibility to grow with the community," said Daniel Knell, president of Steward Health Care's Florida market. In a statement, Steward called the project "completed," though it has only a temporary certificate of occupancy and has not cleared final inspection with the state agency that oversees hospital construction projects.
Neither the hospital nor Steward would clarify the status of the project or offer an opening date. Building officials say the hospital is claiming the pandemic is behind the push to open, even though Sebastian River as a rule has not been admitting COVID-19 patients.
Currently, Sebastian River has 87 staffed beds compared to 311 at Cleveland Clinic Indian River Hospital. Cleveland and Sebastian are the only acute-care hospitals in the county.
"We welcome any improvement to our existing healthcare capacity and facilities," said Phil Matson, Indian River County's community development director.
The temporary certificate of occupancy issued June 19 describes the project as adding 48 beds, but stipulates the document is "for first and second floor use prior to full CO because of COVID-19 outbreak."
The first floor of the building includes a new lobby as well as surgical facilities. The second floor includes 24 patient rooms.
Even though Sebastian River has admitted few if any COVID-19 patients, the extra beds could prove useful if other area hospitals – Cleveland Clinic Indian River, Lawnwood Regional Medical Center and Palm Bay Hospital – reach maximum capacity due to the pandemic.
Sebastian River expressed an urgency to county building officials to get patients into the first two floors of the new tower. "They complained it needed to be rush-rush-rush to open up some beds," said deputy building official Jose Guanch.
Guanch said the hospital's file indicates "the third floor is on its way," citing a partial approval on plumbing and other evidence that indicates the contractor is framing the area now.
Concurrently, the state's Agency for Healthcare Administration, known as AHCA, has been closely following the project. "AHCA's been involved in inspections throughout the project," Guanch said. "They have their inspectors check at each phase of the project."
The state inspections will test medical gas systems; nurse call and code blue systems; the heating, ventilation and air condition systems; and fire protection systems.
If any of the inspections at the county or state level find problems, the expansion's opening could be further delayed as the hospital addresses the issues and repeats the inspection process.
Parent company Steward Health decided early in the pandemic to make Rockledge Medical Center its COVID-19 designated hospital. That spared Melbourne Regional Hospital and Sebastian River Medical Center from having to establish COVID-19 wings, as Cleveland Clinic Indian River has done.
Cleveland Clinic's dedicated, negative-pressure wing of 19 rooms is about to "flex" into another wing, a spokeswoman said last week, as the COVID-19 patient count at the hospital approached its highest point since the pandemic started.
It's not clear, though, that Sebastian River is making full use of its current capacity. As of Friday, state records showed the hospital with 68 of its patient beds filled and 19 more available. That total would indicate only 87 of the hospital's 154 licensed beds are staffed and ready for use.
Cleveland Clinic Indian River has 183 staffed beds filled with 128 staffed beds still available. The Vero hospital has 332 licensed beds.
The Sebastian expansion will include six operating rooms and three procedure rooms as well as patient rooms. The three-story structure reorients the hospital's entrance away from U.S. 1 to the back of the hospital and includes a registration area and coffee shop.
Sebastian River was bought by Steward Health Care System in spring 2017 in a deal that included two Brevard County hospitals, Melbourne Regional and Rockledge Medical Center.
The expansion project stalled for nearly a year after Steward took over and a different contractor took over, Boston-based Suffolk Construction. By last summer, one of the two planned patient room floors had been pushed back to a second phase, reducing the number of new rooms at opening to 24.
That first phase was supposed to be completed in December, according to then-CEO Kyle Sanders, who left last fall. That deadline was moved to January, with an opening date in February. That got bumped up to spring or early summer. Now, mid- to late-summer appears to be the target date.
Hospital president Ron Bierman reportedly said in an online webinar last week that the project will open with two floors in a matter of weeks, with the additional floor of patient rooms opening sometime in the fall. Asked to confirm those comments, the hospital put out a press release that said simply that the project was "completed."