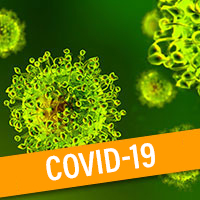 COVID-19 increase among long-term care residents – but not staff – baffles experts
STORY BY MICHELLE GENZ (Week of November 19, 2020)

A recent uptick in coronavirus cases among residents – but not staff – in Florida long-term care facilities is baffling experts.
The marked increase in COVID-19 among residents of the state's nursing homes and assisted living facilities over the last three weeks is in stark contrast to the steady decline in infections in facility staff members over the same period.
How can that be when, since the start of the pandemic, long-term care staff has shouldered the blame for bringing infection into facilities? Could months of training on COVID-19 precautions have taken hold with caregivers' families and friends, keeping staff safer at home than the families of residents who are now visiting with fewer and fewer restrictions?
Or are false negatives from rapid tests to blame, with thousands sent to facilities just before the rise in resident cases began?
"We have been mulling this over and looking at our available resources and let me tell you in one word what we have on the question you're asking: nada," said David Bruns, communications manager at AARP's Florida office.
Bruns called the disparity "critical," but said it came as a surprise to the organization. "We didn't notice the dichotomy between the relatively flat trend line in staff versus resident infections until [Vero Beach 32963] pointed it out. We will be paying close attention to this as things move along."
Like the rest of the state, Indian River County has seen an increase in cases in the community generally, with a worrisome spike in schools in recent weeks.
While most Indian River County long-term care facilities seem to be keeping COVID-19 at bay among both residents and staff, they are operating under the same recently liberalized testing and visitation policies that may be to blame for the rise in cases among residents in facilities in the rest of the state.
Throughout the pandemic, it has been staff – and not residents – who have been viewed as a key source of virus transmission in long-term care, since care workers circulate in the community at large, tending to their families, shopping and sometimes working at other facilities to supplement their income.
By contrast, residents were largely confined to their rooms or apartments for months, eating boxed meals alone in their rooms, unable to have even family members visit.
That changed Sept. 2, when Gov. Ron DeSantis reopened nursing homes to visitors, under strict guidelines. In the weeks that followed, COVID-19 rates among residents actually declined, dropping 73 percent by mid-October. Staff rates also declined, but not as sharply – by 32 percent.
Then DeSantis, citing the apparent improvement in controlling the virus, loosened visitation restrictions further on Oct. 16. Children, who were banned from entering in the September reopening plan, were now allowed to visit indoors.
At the same time, limits on the number of visitors were removed, and outdoor visitation was allowed even with active COVID-19 cases in the facility. Previously, facilities were required to shut down visitation for two weeks if even a single staff member or resident tested positive for the virus.
DeSantis also opened the doors for residents, allowing them to leave for overnight visits and return to the facility, and letting facilities decide whether to test residents on their return.
Currently, assisted living facilities are under no obligation to test staff or residents. Nursing homes are required to test staff on a monthly, weekly or twice-a-week basis, depending on the positivity rate in the surrounding community.
Florida long-term care facilities recently received from state and federal governments hundreds of thousands of rapid tests, which are not as reliable as the more expensive PCR tests. If facilities are testing staff with rapid tests it could create a false sense of security in an at-risk population.
"We have no hard data on testing staff versus residents versus visitors to elder-care facilities," said Bruns. "And without that data, we don't think it is possible to say if the comparatively flat line for infections among staff indicates Florida is going a great job at keeping staff from infecting residents, or if visitors are responsible for the recent growth. We concur that you are raising a critical question – we just don't have any answers."
Studies show the elderly are not only at risk for more severe COVID-19 disease; they are also more susceptible to becoming infected in the first place.
"Nursing home residents are a very vulnerable population, they have comorbidities which make them much more susceptible to the virus; that's why staff still remain vigilant in wearing the PPE and screening protocols are still in place," said Kristen Knapp, spokeswoman for Florida Health Care Association, a group that advocates for long-term care facilities and vendors.
DeSantis' further loosening of visitation rules in October seemed intended to normalize the upcoming holiday season.
"I hear people say, 'Oh well, you shouldn't have Thanksgiving this year.' I'm just thinking to myself, shouldn't individuals be in a position to be able to make those determinations?" he said in a press conference.
DeSantis went on to qualify his liberalization of the rules, saying families needed to be "behaving in a safe way" for visitation to take place.
"We need to be able to have family connections," he said.