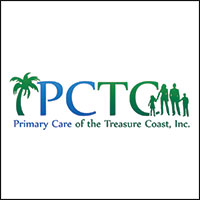 Cleveland Clinic adding Primary Care physicians
STORY BY MICHELLE GENZ (Week of November 5, 2020)

It took multiple tries over the past two years, but Cleveland Clinic Florida is at last acquiring one of the largest primary care practices in Indian River County – Primary Care of the Treasure Coast.
The move, which is expected to wrap up by the end of the year, adds around a dozen doctors and advanced practice providers to Cleveland Clinic Indian River's roster of hospital-owned physician practices.
"We've elected to join the hospital and it was by unanimous vote," said Primary Care of the Treasure Coast's CEO Mike Luton. "It's a fine institution under Cleveland Clinic, and Cleveland Clinic's practices are the kind of practices we want to have."
Luton said the contracts offered Primary Care's physicians were "lucrative," and said all of the practice's 100 or so nurses, clerks and other employees were offered positions with Cleveland Clinic. He said all but a few accepted.
Primary Care of the Treasure Coast providers will remain in their existing building, which is nearly adjacent to the hospital's east acreage.
"Cleveland Clinic in Florida is recognized for providing high-quality care, and we are excited to be a part of it," said Dr. Guy Ulrich, an internal medicine specialist who serves as president of Primary Care of the Treasure Coast.
As for Cleveland Clinic Indian River Hospital, its president, Dr. Greg Rosencrance, said in a statement that the two entities "have a shared culture of putting patients at the center of everything we do. Working together, we can strengthen and improve access to care for the communities we serve."
Luton says the practice is actively recruiting more doctors, particularly women. "We're putting a focus on female physicians, trying to tap that market. We think it's underserved," he said.
One practitioner who will not be making the switch to Cleveland Clinic is Dr. Nancy Baker, a doctor beloved by many and who donates long hours to the medical charity We Care. She is changing to a concierge practice. Concierge medicine offers patients in-depth care on a retainer basis, for which patients typically pay an annual fee rather than rely on reimbursement through private insurance or Medicare.  
Baker's associates at the Sebastian offices of Primary Care of the Treasure Coast – advanced practitioner Mark Sulzman and Dr. Christina Namvar, a D.O., will remain with the group, according to office staff, as will Dr. Rick Baker, Nancy's husband.
Another We Care doctor, Dr. Dennis Saver, retired last fall from Primary Care of the Treasure Coast, though he continues to practice with We Care.