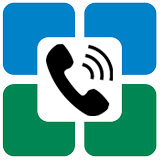 Cleveland Clinic doctors continue to struggle with phone problems
STORY BY MICHELLE GENZ (Week of November 12, 2020)

The mystery of malfunctioning phone lines at Cleveland Clinic doctors' offices apparently has yet to be solved, more than a month into a systemwide conversion to new electronic health records software.
So, what is one of the world's greatest healthcare systems doing to deal with the dropped calls, busy signals and disappearing appointments patients have encountered? It set up another phone line, designed to help people who can't get through on the others.
"This hotline will be staffed by patient access caregivers, allowing the community to speak directly with a representative that can assist with requests for appointment scheduling, prescription refills, and follow-up questions for providers," said Cleveland Clinic Indian River president Dr. Greg Rosencrance.
 The number – 772-770-6815 – will be available Monday through Friday, 8 a.m. to 5 p.m., he added. Calls placed after hours immediately take patients to the "hotline general mailbox," where they can leave a message.
The phone system problems, which appear to have affected vast numbers of patients calling about appointments with Cleveland Clinic-owned physician offices, began after the new software, Epic, was rolled out in mid-September.
Cleveland Clinic Indian River's COO, Dr. Ralph Turner, explained that the software presumed changes in office management roles, leaving staff with less time to answer phones as they were trained in new tasks and learned about the new software.
Problems ranged from long hold times to dropped calls, chronic busy signals and unreturned voicemail messages. Other communication made via patient portals seemed equally futile. For one patient, it took more than a month to book a diagnostic procedure.
One patient made an appointment, confirmed it by text, then got to the office only to find the appointment wasn't listed in the office appointment schedule.
After a second failed try, the patient decided to make a telehealth appointment, though the soonest available was a month away. As the hour approached, she realized she had yet to get an online invitation to the appointment. After waiting five minutes, she called the office and was told the doctor had a family emergency. "Again, no phone call to cancel," the patient told Vero Beach 32963.
In a statement late last week, Rosencrance continued to blame "congestion with call volumes" for the problems and said the health system was using other tactics to "improve the patient experience."
"We have also increased clinical and support staff, and extended work hours in the evenings and weekends to manage patient requests," said Rosencrance.
"We will continue to provide these resources as long as necessary. Our objective is to ensure a seamless communications process between patients and physician offices, and we will continue to do everything possible to accomplish that goal."
Cleveland Clinic Indian River Hospital as well as its physicians are expected to switch over to Cleveland Clinic Florida's centralized appointment center in Weston sometime in December.