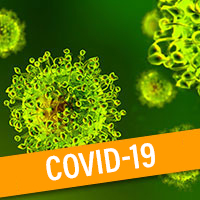 Snowbirds may be fueling island COVID-19 surge
STORY BY LISA ZAHNER (Week of November 5, 2020)

In most years, the return of snowbirds to their barrier island homes is marked by sightings of car transport trucks. This year, the harbinger of their seasonal influx could be a surge in COVID-19 cases.
Over the seven days prior to Monday press time, 20 new positive coronavirus cases were reported among barrier island residents.
That, combined with 15 island cases the previous week and 16 island cases earlier in October, makes an alarming 51 new cases reported for the 32963 ZIP code since Oct. 1.
From the first novel coronavirus cases reported locally in mid-March through Oct. 1, only 136 island residents tested positive – an average of just five cases per week. These new 51 cases make up a 38 percent increase in total positives over the past five weeks.
In the same time period, positive cases in the county as a whole increased by 702 cases for a 22 percent increase since Oct. 1.
Though island cases are increasing more rapidly, in relative terms, than the rest of the county, the island remains the least infected ZIP code, with 32968 next at 244 cases.
Historically the most infected ZIP code by raw numbers, Vero Beach 32960, topped the 1,000-case mark this week, and the unincorporated 32966 ZIP code slipped into the red-shaded zone on the Florida Department of Health's COVID-19 dashboard granular data map showing cases by ZIP code.
Vero city officials were set for discussions with Health Department and Indian River County Emergency Services personnel this past Tuesday about what the city needs to do to get a free testing center inside the city limits. The Health Department set up free testing pop-up locations in Fellsmere, Gifford, Wabasso and Sebastian, prompting members of the Vero Beach City Council to ask, "What about Vero Beach?"
Indian River County added 249 coronavirus cases over the past week, inching toward the 350-plus weekly case totals the area saw during peak weeks in late June and in July.
The encouraging news is that no new deaths were reported over the past week, and only three of this week's 249 cases came from the county's more than two dozen nursing homes and assisted living facilities.
Though reports show that 25 new patients were hospitalized this week with the virus, the rate of current daily hospitalizations remained very low, under 10. On Monday afternoon only eight COVID-positive patients were in the hospital.
Florida surpassed 800,000 positive cases this past week, in a state of 21 million people where nearly 6.2 million tests have been conducted.
Nearly 50,000 Floridians have been hospitalized due to the virus, and more than 16,800 have died to date, so despite the recent uptick in cases, Indian River County is still far better off than many areas of Florida where there is a more dense concentration of people in crowded urban areas.
Vero snowbirds from New York might well stay put in Florida for now, as New York Gov. Andrew Cuomo announced Monday that all returnees would be required to show a recent negative COVID-19 test and also be required to quarantine for three days while monitoring for any symptoms.