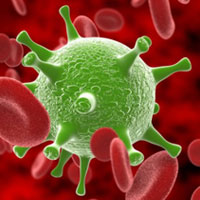 COVID-19 cases down slightly, but death toll rises
STORY BY LISA ZAHNER (Week of January 28, 2021)

It was a week of ups and downs in the battle against COVID-19 locally.
After two weeks of double-digit positivity, day after day, among those tested here for COVID-19, the county's rate of positive tests was above 10 percent only two of the last seven days leading up to Monday press time.
That's the more-or-less good news – a total of 569 new cases for the week, an improvement on the 591 new cases the previous week, and a big improvement on the 874 the week before.
But 38 new barrier island residents tested positive for COVID-19, up from 32 the previous week, though only about half of the 72 testing positive the week ending Jan. 11.
Not such good news: Current daily hospitalizations, which had been hovering in the mid to high 30s, are now in the low 40s, with 42 people hospitalized and only one-fourth of the county's intensive-care unit beds still available at press time.
The most discouraging indicator this week was that 22 more people tragically died here from complications of COVID-19, compared to 18 people the previous week and 16 people the week before.
The county's death toll stood at 218 people as of press time, representing 2.3 percent of all who had tested positive countywide.