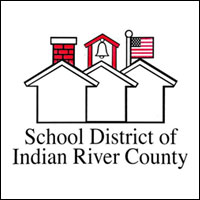 COVID-19 plan for coming school year: No vaccine requirement, masks optional
STORY BY GEORGE ANDREASSI (Week of July 1, 2021)

Public school students will not be required to be immunized against COVID-19 for the upcoming school year, School Superintendent David Moore said last week. Facemasks will be optional when schools reopen Aug. 10, but "mask shaming" is banned.
Facial coverings won't even be required on school buses, Moore told the School Board last Tuesday during a workshop meeting while presenting his COVID-19 Transition Plan.
Almost everything else in students' daily routine is due to get back to normal in the post-pandemic school year, with extracurricular activities resuming and visitors again welcome on campuses, Moore said.
A key point for School Board Vice Chairwoman Teri Barenborg was the absence of a vaccination policy from the 12-page transition plan for 2021-2022.
"I don't see in here – and I'm glad I don't see it in here – anything that has to do with vaccinations," Barenborg told Moore.
"We're not going to require vaccinations and we're not going to mention that," Barenborg said. "We're not going to talk about whether kids have a vaccination card or not?"
"Correct," Moore replied.
It's up to individual families to decide whether their children receive COVID-19 vaccinations, which are widely available, Moore said.
The COVID-19 vaccine is not among those required for admission in public schools in Florida, the state Department of Health website shows. Required vaccines include diphtheria-tetanus-acellular pertussis, inactivated polio vaccine, measles-mumps-rubella, hepatitis B, chicken pox and tetanus-diphtheria-acellular pertussis.
Some quarantining rules will remain in effect for unvaccinated people, the plan says. Individuals who for 15 minutes or more were within six feet of someone who tests positive for the virus will be notified to self-quarantine for 7-to-14 days.
However, fully vaccinated students and staff members may not need to quarantine after coming in close contact with someone with the virus, the plan says.
Likewise, students and staff members who have been diagnosed with the virus in the last three months also may not be required to quarantine because of a close contact with a COVID-19 patient.
A total of 3,124 students and 59 employees were quarantined during the 2020-2021 school year, school district records show. A total of 390 students and 116 employees tested positive for COVID-19.
So far, there have been two COVID-19 cases during the district's summer programs, Moore said.
Like last year, students diagnosed with a mild or moderate case of COVID-19 may return to the classroom 10 days after symptoms first appear and at least 24 hours after symptoms improve.
The school district will also maintain COVID-19 protocols at each school, including Health Room procedures requiring hand-washing on the way in and out, physical distancing and barriers, and facemasks while in the nurse's office.
"Communicable Disease Tracking Logs" for students and employees who get COVID-19 will be maintained by health aides and provided to the state Health Department's Indian River County office for monitoring, the plan says.
Water bottle filling stations will remain in place at the schools, Moore said. Deep cleaning during the evenings will also continue.
However, schools are going back to face-to-face parental orientation meetings in advance of reopening. Extracurricular activities, sports and field trips will resume as will volunteer and mentorship programs, Moore said.
School Board member Peggy Jones praised Moore for having a no-tolerance policy for negative commentary or treatment of students and staff members regarding their choice of whether to wear a facemask.
"Thank you for adding in there about mask-shaming," Jones said. "I want to make sure our students, staff, administrators – everyone – if they choose to wear a mask, it's a choice and we need to support that."