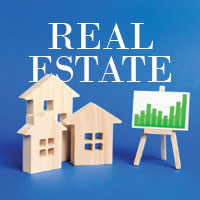 Million-dollar mainland: Island real estate price surge crosses the lagoon
STORY BY STEVEN M. THOMAS (Week of June 16, 2022)

As island home values continue to climb, pushing many buyers out of the 32963 market, mainland prices have gone along for the ride, topping the million-dollar mark more and more often.
During the last week in March alone, four homes on the mainland sold for more than $1 million, with a top sale of $1.36 million, and as of last week there were 15 $1 million-plus homes listed for sale.
These included three in Vero Isles, two in the Vero Beach Country Club neighborhood, two in Amelia Plantation and at least eight in Grand Harbor and its sister community Oak Harbor.
"People are blown away by the prices we are getting," said Stacey Morabito, broker-associate at Dale Sorensen Real Estate who closed a $1.4 million sale in Oak Harbor last week and has a $1.45 million closing coming up in the same community.
"These are absolutely record-breaking prices," Morabito said, adding that both Oak Harbor buyers are from the island.
Most of the gold-plated mainland properties "are within a short distance of the island and are seen as an alternative to Central Beach," said Douglas Elliman agent Joseph O'Neill, who has a 4-bedroom, 3-bath, 2,850-square-foot home in the Country Club neighborhood listed for $1,595,000.
"Usually, the homes are either in a gated community with some amenities, on the water, or by a golf course," O'Neill said.
New construction is another frequent feature of million-dollar homes on the mainland. Nearly 40 percent of the houses sold for a million or more on the mainland in the past year were built since 2012, according to O'Neill.
"Due to higher insurance costs on older homes and the increased costs and time it takes to renovate a home nowadays, buyers are choosing a newer or fully renovated home on the mainland that is the same price as a fixer-upper on our island," said O'Neill.
Lily's Cay, where a house sold for over $1 million last week, perfectly illustrates the trend of rising mainland prices, with some homes doubling in value since the builder sold them a few years ago.
Built by GHO Homes between 2017 and 2019, the 45-home community at 41st Street and Indian River Boulevard has the good fortune to be a mere 5-minute drive from the island. It is equally close to Cleveland Clinic Indian River Hospital and Miracle Mile, and the concrete block houses are built to current codes and incorporate modern features and layouts.
There were 18 sales in the subdivision in 2019, with prices ranging from $494,000 to $626,000 – which seemed like a lot at the time.
"In 2019 those were very high numbers," said Berkshire Hathaway agent Chip Landers. "Agents around town were like, 'Are you kidding me?' If you had told me the values would go up like they have, I would have laughed at you."
For all their quality and great location, the houses aren't massive and don't sit on much land. Most are about 2,600 square feet on postage stamp, 0.11-acre lots with patios but very little yard.
But those initial purchasers are the ones laughing now, as pandemic buyers from South Florida, the Northeast and California, along with overflow island buyers, have bid prices up dramatically in the past three years.
Of the three homes sold in Lily's Cay in the first five months of 2022, two went for close to $900,000 – $870,000 and $880,000. And then there is that million-dollar listing.
Located on Lilly's Cay Circle – the only road in the compact, gated community – the 3-bedroom, 3-bath, 2,616-square-foot house was sold by GHO in 2018 for $525,000, according to county records.
Just four years later, on May 20, it was listed for $1.1 million by Dale Sorensen realtor Lynn O'Malley. It went under contract four days later according to the Realtor Association of Indian River County, when Matilde Sorensen brought a willing buyer, and it closed on Friday for $1,015,000.
"It is a highly desirable community and that was the only house available," said O'Malley.
"The buyer paid a premium for the convenience of a move-in ready house," said Bill Handler, president of GHO Homes. "They wanted to get in without the delay" of remodeling an older home or waiting for a new one to be built.
Handler said the increase in new home building costs, due to higher land, material and labor costs, accounts for much of the increase in prices in subdivisions like Lily's Cay.
As new homes become more costly, existing homes gain value by osmosis. A buyer who cashed out in New York looking to buy new in Vero discovers it will take a long time for a home to be delivered and decides to pay the asking on an up-to-date resale home instead.
"It is all one big market," said Handler, who added that the price of new homes is increasing apace with desirable existing homes.
GHO has sold homes for $900,000 in Lucaya Pointe, a community under construction on Lindsey Road that Handler said is comparable to Lily's Cay, and has closed deals over $1 million in Bent Pine Preserve adjacent to Bent Pine Golf Club.
The value of modern materials and design is seen, too, in Amelia Plantation at 41st Street and 66th Avenue, where a 4-bedroom, 3-bathroom, 3,200-square-foot home built in 2017 was listed for $1.35 million in March and is now under contract, even though it is miles from the beach.
But mainland houses don't have to be new, or "newer" to possess million-dollar values. Location and amenities also can be determinative, as seen in Grand Harbor, where a number of older homes have been sold for more than $1 million this year.
Number 5544 N. Harbor Village Dr., for instance, was built in 1999, which normally would pull down its value, but the 4-bedroom, 4.5-bath, 2,900-square-foot home is right on the harbor. It has a boat dock, both river and golf course views, and is close to the island, hospital and Miracle Mile.
It sold for $1.5 million in April and has since gained another $56,000 in value, according to Zillow.com
The Country Club neighborhood, where there are two homes listed for more than $1 million, likewise shows the value of ambiance and amenities.
The 3-bed, 2-bath, 2,400-square-foot house at 3000 Nassau Dr. was built in 1956, but it is on a navigable canal leading to the lagoon, has a dock and swimming pool, and is closer to the Miracle Mile shopping and dining district and the island than the Grand Harbor house.
The country club at the heart of the community recently added new, family-friendly facilities, and the area around it has some superb historical architecture and a great, Old Florida feeling.
The home was listed for $1,215,000 at the end of May, a month after a dry-lot house two blocks away sold for $999,000.
Meanwhile, O'Neill's listing on 3470 Buckinghammock Trail enjoys all the benefits of the Country Club neighborhood plus the virtues of new construction. Built in 2019 it is on offer for $1,595,000.
"I consider the Country Club neighborhood the new Central Beach for locals," said broker associate Alex MacWilliam IV, whose family operates AMAC Alex MacWilliam Inc., the oldest brokerage on the island.
MacWilliam said he first noticed the million-dollar mainland trend early in the year.
"I started seeing more of those listings pop up on the hot sheet and thought, 'Wow, what is going on here?'" he told Vero Beach 32963.
"There have always been occasional sales of houses with acreage for over a million but what is happening now is new. It is simple supply and demand."
"Just in the last six months, we have seen million-dollar sales on the mainland expand beyond Vero Isles and Grand Harbor to Bent Pine, Vero Beach Country Club, Pointe West, Country Club Pointe, Lily's Cay, Riverwind, Hunters Run, Indian River Farms, Amelia Plantation and beyond," said O'Neill, who doesn't expect prices to stall.
"We have seen record sales and higher prices even in the last 45 days," he said. "If we continue to see a lack of inventory, our volume will continue to stay low, and prices should remain at or above where things have traded in the last 3-6 months."
Landers agrees: "Price appreciation is moderating, but values are still increasing. We have seen 20 percent increases in the past couple of years. This year it will probably be more like a 10 percent increase, but from what I am seeing, I think the million-dollar sales will expand to even more mainland neighborhoods."
"I have been saying for 30 years that Vero Beach is undervalued," said Morabito. "When I first came here from South Florida, I was like a kid in a candy store, the prices were so low compared to where I came from. We are finally getting the numbers we should have gotten all along, but we are still way more affordable than Broward and Palm Beach."