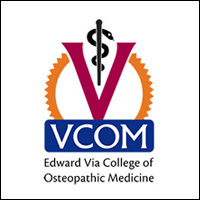 Medical school in talks to have campus in Vero
STORY BY LISA ZAHNER (Week of November 9, 2023)

The Edward Via College of Osteopathic Medicine is negotiating with the Indian River County Hospital District for space to establish a medical school campus in Vero Beach and train medical students at Cleveland Clinic Indian River Hospital.
The nonprofit medical school, referred to as VCOM, is seeking to lease the former Visiting Nurse Association headquarters, a 19,000-square-foot structure sitting on five acres of prime real estate in the midst of Vero's busy medical corridor – the perfect spot for a medical school.
VCOM has its main campus at Virginia Tech in Blacksburg, Va., with additional campuses in Spartanburg, S.C., Auburn, Ala., and Monroe, La.
The school specializes in training primary care physicians, and in preparing doctors to work in rural areas, and in locales with a shortage of primary care doctors.
Across its four campuses, VCOM receives 15,000 applicants per year, and has graduated more than 5,000 physicians – some 60 percent of whom pursue careers in family medicine, internal medicine, pediatrics or obstetrics/gynecology. The school expects 600 students to graduate this year from its campuses across Appalachia and the Southeastern United States.
A good number of VCOM applicants hail from Florida, which is what set VCOM looking for locations to establish a fifth campus in the Sunshine State.   
Hospital District officials first heard from VCOM board members this summer after the VNA moved out of the district-owned building on 35th Lane just south of the hospital. Three VCOM officials toured the building in June while they were in town to make a presentation to the Hospital District Board of Trustees about their intentions.
Cleveland Clinic Indian River Hospital confirmed last week that VCOM third-year students are already in Vero training with Cleveland Clinic staff.
"We have had 30 VCOM medical students at Indian River Hospital in 2023. All of our clinical areas that align with the needed medical school curriculum have had medical students rotate through," Cleveland Clinic spokesperson Arlene Allen-Mitchell said. "Dr. George Mitchell is involved in teaching the medical students, gives lectures, and is the local lead for medical student education."
The former VNA headquarters, built in the late 1980s, originally housed VNA offices on the first floor, the Indian River County Health Department on the second floor and hospital administrative offices on the third floor, but as VNA grew and space became available, VNA eventually took over the whole building.
Hospital District Chairwoman Marybeth Cunningham broke news of VCOM's interest in opening a medical school in Vero in a video conversation with Treasure Coast Community Health Executive Director Vicki Soule in October.
"We, the Hospital District and Cleveland Clinic are working with VCOM, which is the Edward Via School of Osteopathic Medicine, to bring a medical school here in Vero Beach to be able to bring up new doctors who will hopefully stay in our community," she said. "That's really a big deal for us."
"We're not a big city, and so this is a wonderful opportunity," Soule said.
Soule said Cleveland Clinic invited TCCH to participate in the student training as well, hosting 10 third-year students, who are expected to return next year as fourth-year students – plus 10 new third-year students in 2024.
Soule said TCCH has helped train Florida State University medical school students from the Fort Pierce campus before, but only one at a time. "Our goal is to establish a whole teaching program here," Soule said. "There is great future work underway and it would not happen without a large hospital system."
"To have the medical school here and to work closely with them ... I think that's going to be an incredible benefit to our community," Hospital District Executive Director Frank Isele said, adding that he'd just met with several of the VCOM students the previous day. "The partnership with us working with them and Cleveland Clinic, I think we have a great future together, so very important for us."
Cunningham and Isele had a productive Zoom call with Dr. Matt Cannon and Dr. Dixie Tooke-Rawlins of VCOM in October, and Isele said a proposed lease agreement is in the "early stages of exploration," but any agreement will need to be approved by the seven-member board of trustees.
Isele said VCOM originally wanted to purchase the building but that the Hospital District wants to see the relationship develop over time from training third-year and fourth-year students into a full, four-year medical school curriculum housed locally in Vero.
"What the trustees felt comfortable with was, let's see if we can construct a lease that would allow us to take the first steps into this. The trustees want to know that there's going to be full commitment from VCOM to build a four-year program before we actually would sell any property that we have."
At the district's October meeting, Board Member Dr. William Cooney said he wanted to see a primary-care clinic located in the building with the medical school. Cooney proposed it could be staffed with a combination of VCOM students, faculty and personnel from Cleveland Clinic. Isele said VCOM is amenable to the idea of establishing a clinic, but the details would still need to be worked out.
Vero Beach has a severe shortage of primary care physicians as seasoned doctors retire or shift into concierge medicine. Nonprofits like Treasure Coast Community Health and Whole Family Health have been filling the gaps in recent years as patients get displaced, and new people not-yet-established with a family doctor move into town.
A clinic where students could train, supervised by doctors, would help meet the community's needs and achieve the Hospital District's goals.
Messages left with VCOM's media office were not returned, and attempts to reach the two VCOM board members involved in the lease negotiations were unsuccessful as of press time.