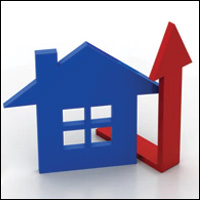 Island brokers see strong market ahead for real estate despite some headwinds
STORY BY STEVEN M. THOMAS (Week of October 12, 2023)

After a long hot summer in which the island real estate market was stuck in low gear, 32963 brokers say they see early signs of a seasonal uptick in activity.
"I think we are seeing a little bit of a surge in buyers," said Matilde Sorensen, co-owner of Dale Sorensen Real Estate. "Our business is good. We are getting walk-ins and everyone is busy."
Sally Daley, one of the founders of Douglas Elliman's island office, agreed: "There has been an increase in buyer activity in the past four weeks, which is one of the first elements needed for market activity . . . so that's good."
"There is demand, no question," said Richard Boga, of the O'Dare Boga Dobson Group at ONE Sotheby's International Realty. "We are seeing the first signs of people who want to purchase a home and be in residence here this season."
The market was slow during the summer, with fewer transactions than the prior summer, but also remarkably steady, with a modest number of houses and condos coming on the market and being sold each month.
The result: Inventory held more or less unchanged through the summer, at around 120 or 130 houses and 80 or 90 condos.
"Each month was like déjà vu all over again," said Daley.
As summer gives way to autumn and snowbirds start to trickle back into town, the island market has some positive features and some problems.
On the plus side for property owners, prices continue to inch up. According to online real estate sales and data behemoth Redfin, the median sold price in 32963, including all property types, has been going up steadily since April to an all-time high of $1,212,000 in September, which surpassed the prior peak of $1,190,000 in July 2022.
That jibes with data provided by Rocket Mortgage, an online real estate information, sales and mortgage company, which reported a median sold price of $1.25 million for 32963 in September.
But those prices are also a drag on the market, stopping some buyers from pulling the trigger on a purchase.
"I mean, a two-bedroom teardown in Central Beach is over a million now," said Sorensen. "That makes it hard for young families."
Cash buyers with plenty of resources are subject to sticker shock, too.
"We are fielding calls from people who are serious about buying but who are also sensitive about overpriced listings," said Boga.
Inventory is another two-edged sword. A lack of homes for sale on the island has been the single biggest drag on the market, and also a factor in pushing prices higher, via the age-old dynamic of supply and demand.
The good news is that inventory is up a lot from the market low of 40 to 50 homes for sale in April 2022, with 131 single-family houses available on the island as of Sunday, according to Altos Research, a reliable real estate data source.
The bad news is 131 is less than half the number of homes that were available in 32963 in a typical pre-pandemic September, when inventory tended to hover around 300, according to Daley.
"Inventory is up about 10 percent compared to last year, which is helpful, but it is nowhere near pre-pandemic numbers," Daley said.
That is a problem because a shortage of inventory tends to lock homeowners in place.
"People who want to sell have no place to go [in many cases]," said Sorensen. "It is hard to sell your $5 million house and downsize to a $2 million home when there are so few houses on the market."
Another challenge faced by 32963 brokers is the discretionary nature of the island market. Many people who buy on the island are purchasing a second or third home, and don't feel the same pressure as someone arriving to take a job, who has to have a place to stay, or someone who urgently needs more room for a growing family.  
Discretionary buyers can afford to wait for the house and deal they want. At the same time, many island sellers are not under the gun, either. Maybe they would like to cash out or downsize, but they are comfortable and secure where they are and able to hold out in hopes of getting the price they want.
Many buyers are still waiting for a housing crash of some kind, which Boga said is not coming, while some sellers are still hoping for the kind of once-in-a-lifetime price appreciation that occurred during the pandemic boom.
"Managing buyer and seller expectations is the greatest challenge we face," said Daley.
"Most of the market activity we are getting now is due to the four Ds – death, diamonds, diapers and divorce" – life events, in other words, that push people to sell or buy instead of sitting on the sidelines waiting to see what happens.
"I am saying to sellers, there are fewer buyers in the market so it is wise to squeeze all the juice out of the first offer that you can, and I am reminding buyers that another house they really like might not come on the market for six months.
"The question for the foreseeable future is will buyers hop off the fence of indecision and will sellers engage in dialogue that results in a deal that gets to the closing table?"
Despite headwinds, island brokers keep getting deals done. They say they are doing well and feeling mostly optimistic about the coming season.
"My numbers are up 20 percent compared to last year," said Daley, while Boga noted that the O'Dare Boga Dobson group has sold or put under contract $165 million in property so far this year, with the busy fourth quarter still ahead.